RADIO SENDIDDY 2/25/12 8pm PST 128kbs Stereo
DJ BoB-E & Tucker Booth kick this one off with some tracks from the new LoCash Collective Mixtape "Hattori Hanzo Cuts". DJ LimeGreen comes through the Killradio studio with Spliff Hemingway, and after LimeGreen blows up the studio with a great mix, we talk with Spliff and listen to one of his latest, produced by Duke Westlake. We then sit and talk with female MC Misleeding, who is not only putting it down lyrically, but is also recording, editing, and producing all her own music. We spend some time sifting through her music while getting insight from the artist herself as to what inspires her music, and what these songs mean to her. Tune into Radio Sendiddy LIVE every Saturday night from 8pm-11pm PST on L.A.'s own www.killradio.org
SETLIST:
SEND 1:
P.Millz feat C.A. "Goin' Places"

Tracks from the LoCash Collective Mixtape "Hattori Hanzo Cuts":
M.A. Double "Cashed Out"/ Sci-Fi Delta-9 feat. J-Toth & Tucker Booth "When Light Meets Dark"/ Silly J-Skills "Don't Be Sleepin"/ SAV! "Cloud Cruisin"/ Hearz Kra-Z "Overload"

Intellect MC "Stand Tall"/ Tucker Booth "17"/ Tucker Booth feat. Huggie Boy "Placing Call Options"

SEND 2:
DJ LimeGreen In The Mix
Sick Jacken Cynic, Ya Boy "Heat"/ Psycho Les "SupaSOul"/ Notorious BIG "Kick In The Door"/ Havoc "Get Off My Dick"/ Large Pro "In The Ghetto"/ No ID "Real Weight"/ The Alkaholiks "Cant Tell Me Shit"/ Cocoa Brovaz ft Raekwon "Black Trump"/ DJ LimeGreen ft. B.News >Untitled From Green Room album/ Evidence "Down In NY City"/ Nas "Halftime"/ Tash >Unreleased/ D'Angelo "Devils Pie"/ A Tribe Called Quest "Keep It Moving"/ Visionaries "Sight For Sore Eyes"/ GangStarr "Work"/ HieroGlyphics "At The Helm"/ Edan "Run That Shit"/ GhostFace "Cobra Clutch"/ Nas "Get Down"/ Rakim "In The Ghetto"/ Tash ft J-Ro "Right Or Wrong"/ Azma Instigater "Shine"/ Grand Puba "I Like It"

Spliff Hemingway "Buddha Heads" produced by Duke Westlake

DJ LimeGreen "Big Fish"

SEND 3:
Interview and tracks from Misleeding:
"Fucked In The Head"/ Insomnia Interlude"/ "Fuck Everybody Do You"/ "Rode I Chose"/ "Honest Confession"/ "Stolen In-A-Sense"/ "Soulcry"/ "Let Go"/ "Farewell To Arms"/ "Lyrical Insanity"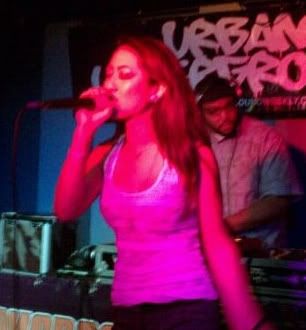 "I am not afraid of death, I just don't want to be there when it happens." -Woody Allen

This week some Latin flava and a bit of the geetar music. The Potluck Breakfast is live every Wed from 8am-11amPST on www.killradio.org. Always spinning tons of great new releases sprinkled with gems from whenever.

Follow on Twitter: PTLCKBRKFST
"like" on the Facebook
RADIO SENDIDDY 2/18/12 8pm PST 128kbs Stereo
DJ BoB-E is joined on this one by Mass Konfusion (Mike P) and Profit Madoff. We start the show off with an hour of new joints, followed by a short set. We then settle in with Profit Madoff and producer Mike P. We spend time with Profit Madoff, listening to his music and discussing his upcoming album "Benjamin Jackson". Mike P sends tracks for the remainder of the show, then we close out with a freestyle outro from Profit and Mike P. Tune into Radio Sendiddy live every Saturday night from 8pm-11pm PST on LA's own www.killradio.org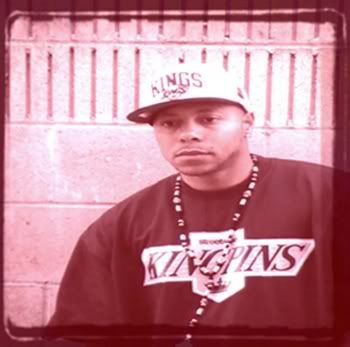 SETLIST:

SEND 1 (New Joints):
Gangrene (Alchemist & Oh No) feat. Evidence & Roc C "Dark Shades"/ PGangrene (Alchemist & Oh No) feat. Prodigy "Dump Truck"/ Gangrene (Alchemist & Oh No) "Odds Cracked"/ Koncept feat. Royce 5'9'' "Watch The Sky Fall"/ Homeboy Sandman "Mine All Mine"/ Homeboy Sandman "The Miracle"/ Lewis Parker feat. John Robinson "Swimming With Sharks"/ Lewis Parker feat. Mista Spyce & MCM "Continued Drama"/ Lewis Parker "Shark"/ Bop Alloy feat. yU, Kokayi, Gods'Illa, Wordsmith "Lead The Followers (Part II)"/ Union feat. MF DOOM "Coco Mango"/ Union feat. Roc Marciano "Preset Mars"/ Ultramagnetic MC's, Kool Keith & Ray West "No Anorexic"/ Mr. Brown feat. Copywrite "We Don't Quit"/ Constant Deviants "Fulton Street"/ Versis x Dibiase "Fly Me T' The Moon"
SEND 2:
Genius/ Gza "Shadowboxin"/ Dres "Pardon Me While I Come Back"/ Lao Fai "Put My Life On It"/ Jurassic 5 "One Of Them"/ Rasco "What It's All About"/ All Natural "Queens Get The Money"/ Kam "Still Got Love For 'Em"

SEND 3:
ALL TRACKS BY PROFIT MADOFF
"Do It All" ft. Kaos/ "Hustlas-N-Playas"/ "Model Chick" ft. EHood/ "Redzone Intro"/ "The Conversation"/ "TightfoLyfe Eulogy"/ "Riding High"/ "Elevation"/ "It's A Go" ft. Flertwill, Yung Chase, EHood

SEND 4:
Bumpy Knuckles & Dj Premier "B.A.P."/ Chico & Coolwadda ft. Nate Dogg "High Come Down"/ Clipse ft. Kanye West "Kinda Like A Big Deal"/ David Banner & 9th Wonder "Mas 4"/ Del The Funky Homosapien "Abone One, Abone Two"/ Mickey Avalon "My Dick (Bonus Track)"

SEND 5:
FREESTYLE OUTRO
The Chill Room, 18 February 2012, at 00:00 PST on killradio.org
128k, 130 minutes, the sound of enlightenment
The goal of this program is to take you to sleep. The music leads from binaural pulse beats down to slow brainwaves, and flows through a night. The stream is a model for consciousness itself. You will hear music for sleeping, dream language from James Joyce, occasional rises to REM-like states, shattered dream music, late night chill outs and gentle lullabys, until we land in pure delta waves. Go with it.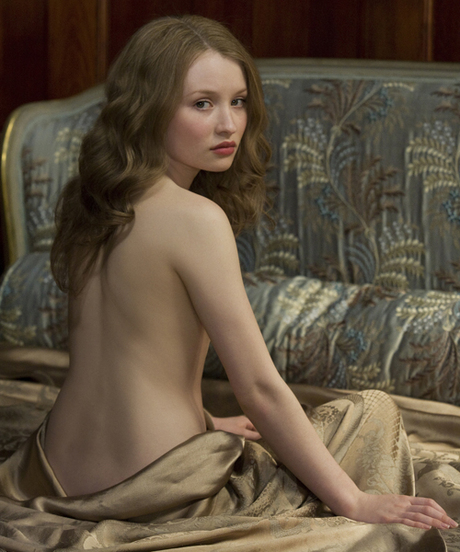 Set list (overlapping, incomplete, does not list ambient rain, bird and train recordings): Bob Dylan-All the Tired Horses / White Noise, Heartbeat, Atmospherics / Music for Sleeping-Music to Watch Girls By / Fluke-Tosh (Gosh) / Stereolab-Blue Milk (vinyl version) / John Cage-Dream / David Ball with Genesis P'Orridge-The Man Inside the Man / Thick Pigeon-Silhouettes / The Beatles-I'm Only Sleeping (extended chill mix) / Jimmy Page & Robert Plant-City Don't Cry / Binaural Alpha to Delta Waves / James Joyce-Anna Livia Plurabelle (recorded in Paris 1929, from ubuweb) / Phineas Narco-Goodnight Irene / John Cage-The Williams Mix (1958) / Pink Floyd-Echoes / Santo & Johnny-Sleepwalk / Sweet Dreams / satanicpornocultshop-59,054,087 / What is An Object? / Emily Browning-Asleep / Sun Ra-Sleeping Beauty / Hafler Trio-Song 2 / Yoav-Where Is My Mind? / Stage 4 Deep Sleep / Bonzo Dog Doo-Dah Band-Now You're Asleep / Celletti Roedelius-By This River (vocal by Christine Roedelius from Sustanza di Cose Sperata) / Deep Delta Waves with thunderstorm and ocean
With thanks to my listeners, to Ubuweb, to Transparency, to killradio.org and radio4all.net. For more information on this program, see Sleeping Beauty under http://djbennettchillroom.blogspot.com/. I hope I get some comments. Be careful, not recommended for listening while driving.
It's churning chill. Der went is rising.
"Nothing in the world is more dangerous than sincere ignorance and consciencious stupidity." -Martin Luther King, Jr.

Twitter: @PTLCKBRKFST "Like" on Facebook. Live on www.killradio.org Weds from 8am-11amPST. Available all the time via podcasts and streaming radio. Never be w.out the PLB....
New Burial, Mux Mool, Polica, and sooo much more. get some.
RADIO SENDIDDY 2/11/12 8PM PST 128kbs Stereo
On this evening DJ BoB-E is joined in the studio by CBS Crew members Bleek, Avatar, and L.A. JAE. We start the show off with some chatter, then get into some tracks from Bleek & Avatar's album "Speak Easy". DJ LimeGreen, who did all the cuts on the album, comes through the Killradio studio with MC knoeitall, and hangs with us through the rest of the show. L.A. JAE of CBS & Shapeshifters fame drops a killer Dj set, during which we break for a little freestyle action. Along with a night of great music and graf related talk, we also discuss the documentary currently in production by the CBS Crew, titled "Can't Be Stopped". This is a great show with a lot of insight from these Los Angeles veterans.
SETLIST:
Tracks From Speak Easy's Self-Titled Album, "Speak Easy":
Easy Intro
Pink Elephants
St. Patty's Day
Speak Easy feat. Existereo & AWOL One
Cocaine Caballeros feat. Qba Libre
Carnaval
Interlude
Bounce feat. Tash
Animal Farm feat. Jizzm High Definition, Disaster, Tha Conclusion, Concept, & Akuma
Mollywhop feat. 2Mex
Love*Hate
Cougar

DJ SET BY L.A. JAE
Freestyle Intermission
DJ SET CONT'D

More Tracks From Speak Easy:
Double Barrel
Rumblefish feat. Qba Libre
Rat Pack feat. Perk One
The Party's Over
Rat Pack feat. Perk One

Tracks From DJ LimeGreen:
"What Ya Doin' Now?" DJ LimeGreen feat. B.News
"Bigfish" DJ LimeGreen feat. B.News, Isham, X.P.