Got the flu...ick!!
nssjnewsfluick6/27/12

Keep Runnin' - Doc Hollywood
That Disco Beat - Baron Von Luxury
The Good In You - Wool
This Party - Das Tapes
Twist Me To The Left - The Dollyrots
Who Are These People and Why Does This Music Suck -
Peachcake
these from Honeypot compilation #9

"What Was He Thinking? Study Turns to Ape Intellect"
Yahoo News, by Seth Borenstien AP 6/24/12

"Why Bad Habits are Hard to Break" - 60 Minutes interview
script between Morley Safer and D. Nora Volkow,
Head of the National Institute on Drug Abuse

Now, here's a whole Warren Zevon show, at Irving Plaza, NY, NY
2/6/99
Lawyers Guns and Money
I Was In The House When The House Burned Down
Mr. Bad Example
The Factory
Boom Boom Mancini
Carmelita
Poor Poor Pitiful Me
Hostage Oh
Back in the High Life Again
My Shit's Fucked Up
Excitable Boy
Seminole Bingo (?)
Accidently Like A Martyr
Don't Let Us Get Sick
Roland The Headless Thompson Gunner
Things to do in Denver When You're Dead
Werewolves in London
Radio Sendiddy 6/23/12 8pm PST 128kbs Stereo
On this send DJ BoB-E and Mass Konfusion welcome West Coast hip hop legend Mellow Man Ace and his son Cazal Organism to the KiLLRadio studio. Together these 2 form the musical duo known as "The ZZYZZX". After Mass Konfusion kicks off the show with an intro mix and DJ BoB-E drops some tracks from a few guests that will soon appear on the show, we settle in with The ZZYZZX, along with producer Dibiase, and chop it up a little bit before Mass Konfusion hits us with a Mellow Man Ace tribute mix. We then go in depth with some talk, after which The ZZYZZX send an in-studio live performance, followed by a live beat set from Cazal Organism. We end the show with a listen to an exclusive, unreleased track from a forthcoming Mellow Man Ace album.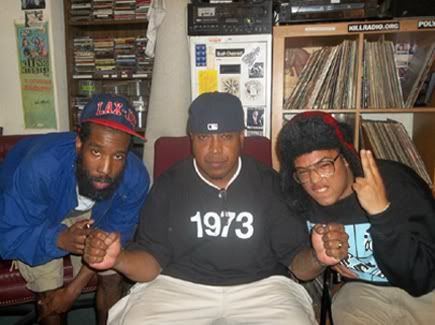 SETLIST:

SEND 1 (Mass Konfusion):
Apathy "Check To Check"/ Evidence feat. Defari "Don't Hate"/ Defari "No Doubt"/ Lootpack "Whenimondamic"/ Lootpack "B-Boy Theme"/ A Tribe Called Quest "Jazz (We've Got)"/ King Tee "Super Nigga"/ Ras Kass "Soul On Ice (Remix)"/ Method Man "Tical"/ 3rd Bass "Product Of My Environment"/ 9th Wonder and Buckshot feat. Keisha Shontelle "I Don't Know Why"/ 50 Cent "Crime Wave"/ Eric B & Rakim "Don't Sweat The Technique"/ DJ Premier & Bumpy Knuckles "D'Lah"/ Apathy "Peace Connecticut"/ Atmosphere "You"/ ZeekZilla "Reminisce"

SEND 2 (DJ BoB-E):
Percee P feat. Infinite & G Smooth "Skills Mastered"/ The (SIS)TEM "FROYO"/ The (SIS)TEM "Gimme That"/ DJ Lord Ron & Wildelux "Makes The World Go Round"/ El Da Sensei "Speakin'"/ DJ Honda feat. Mos Def "Travelin' Man"/ The Beatnuts "Look Around"

SEND 3 (Mass Konfusion Mellow Mix):
Mellow Man Ace "Freestyle On Pump It Up TV"/ Mellow Man Ace "Mr. Excuses"/ The ZZYZZX "The ZZYZZX"/ The ZZYZZX "Hypnotic"/ Mellow Man Ace "Good Flashes"/ "Freestyle: B Real & Mellow Man Ace"/ Mellow Man Ace feat. Medusa "Energy"/ Mellow Man Ace "God Builds"/ Mellow Man Ace "3rd Eye Vision"/ Mellow Man Ace "Rhyme Fighter"

SEND 4:
Live in studio performance by The ZZYZZX
LIve in studio beat set by Cazal Organism

SEND 5 (Closure):
Mellow Man Ace "Cali"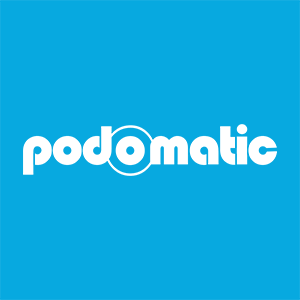 Welcome to the 5th "At The Show" with your host Bob.
This show features female singer/songwriters.
Show 5 Setlist

01 - Alannah Myles - Birmingham, England - 1996 - Black Velvet 7:23m
02 - Sheryl Crow - Cmon America 2003 - All I Wanna Do 4:16m
03 - Joan Osbourne - Late Show w David Letterman - 1995 - One Of Us 4:04m
04 - Alanis Morissette - 2004-03-16 - Live Sessions - Thank U 4:36m
05 - Beth Orton - Stockholm, Sweden - 1999-09-19 - Stolen Cars 3:19m
06 - Aretha Franklin - Concertgebouw Concert, Amsterdam - 1968 - I Never Loved A Man (The Way I Love You) LOUD 3:41m
07 - Janis Joplin - Amsterdam - 1969 - Try (A Just A Little Bit Harder) 5:21m
08 - Jefferson Airplane - Fillmore West, San Francisco, CA - 1968-10-26 - White Rabbit 1:51m
09 – Joni Mitchell & James Taylor - Paris Theatre, London - 1970-10-29 - Carey 2:57m
10 - Carole King & James Taylor – Troubadour, LA - 2007-11 - It's Too Late 4:59m
11 - Linda Ronstadt - 1976 - Willin' 3:14m
12 - Linda Ronstadt - When Will I Be Loved 2:31m
13 - Emmylou Harris & Tom Rush - Symphony Hall, Boston – 1980-12-31 - Poncho and Lefty 4:56m
14 - Blondie - Sopot Intl Song Festival, Poland - 2005 - Rapture 8:33m
15 - Jen & Abby - Luxury Wafers Sessions - Destroy Me 3:57m
16 - Libbie Schrader - Hotel Cafe , Hollywood - 2011-08-31 - My Desire 3:36m
17 - Lovers and Poets - Woodland Hills, CA - 2010-10-24 - Happy 4:19m
18 - Marina V - Witzend - 2012-02-24 - You Make Me Beautiful.mp3 3:59m
19 - Peaches Mahoney - Vaud & The Villains, Senses on Main Street Festival, Newhall - 2012-02-16 - Slap And Tickle 2:58m
20 - Honeychild - Vaud & The Villains - Senses on Main Street Festival, Newhall - 2012-02-16 - St James Infirmary 2:30m
21 - Lady Creole - Vaud & the Villains - One-Eyed Jacks, New Orleans - 2011-04-06 - Ragdoll 2:50m
22 - Enya - Only Time 3:34m
23 - Loreena McKennitt - San Francisco - 1994 - The Mystic's Dream 7:19m
24 - Bonnie Raitt - I Can't Make You Love Me (With Bruce Hornsby) 5:43m
25 - Bonnie Raitt - Road Tested - Angel From Montgomery (with Jackson Browne-Bruce Hornsby-Bryan Adams) 5:16m
26 - Norah Jones - St Germain, France - 2002-05-22 - Come Away With Me 3:08m
27 - Billie Holiday 1958 Monterey Jazz Festival - God Bless the Child 2:57m

Podcast for this show available at http://www.radio4all.net/index.php/program/61035

or

http://www.radio4all.net/index.php/contributor/4614

http://attheshow.podomatic.com
"It's all about money, not freedom, ya'll, okay? Nothing to do with fuckin' freedom. If you think you're free, try going somewhere without fucking money, okay?" - Bill Hicks

Every Wed, 8am-11amPST, the Potluck Breakfast is on the intertubez, spinning fantastic 3 hour sets for no one, on www.killradio.org.
As if you care.
nssjnewsinspired 6/20/12

Lester Butler and 13 - Way Down South
Th' Legendary Shack Shakers - Dawn, Old Spur Line
Lester Butler - Down In The Alley
AC/DC - Girl's Got Rhythm
Lester Butler - Close To You
Shack Shakers - Cheat The Hangman, Born Again Again
Lester Butler - So Mean To Me
Shack Shakers - The Deadenin'
Rotundi - Mechanical Nature of the Soul
James Brown - Living in Amerika

"27 Million People Living In Slavery" by Jo Biddle, Yahoo News
Robert Johnson - Love In Vain
Rufus Thomas - Can Your Monkey Do The Dog?
Rusty Warren - Bounce Your Boobies, You're Nobody...
Screamin Jay Hawkins - Ignant and Shit
Sex Pistols - I Did You No Wrong, My Way
Sheryl Crow - If It Makes You Happy
Shirley Bassey - Nobody Does It Like Me
Shack Shakers - Down And Out, Jimbleyleg Man, He Ain't Right, Angel Lust
Wrong Love (ShyJohn)
Southern Culture On The Skids - Just How Lonely
Blues Bros - Stand By Your Man
The Cramps - Can Your Pussy Do The Dog?
Don't Get Funny With Me
She's Got Balls
Wrong Way Ticket
The Dickies - Eve of Destruction
Shack Shakers - When I Die, Bright Sunny South

special thanks to RB's Computer Repair, for the sound card that enabled me to edit my show.
Rene there does good work, and is a nice person besides. If you need some work on your
system, let me know, I will get you in touch. NSSJ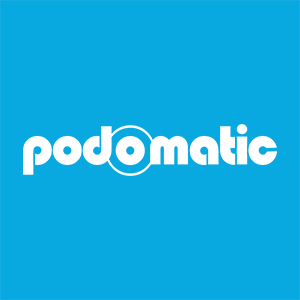 Welcome to the 4th "At The Show" with your host Bob.
This show is a Father's Day tribute to dads and families everywhere.
Show 4 Setlist

01 - Glen Frey & Joe Walsh - Ordinary Average Guy 6:03m
02 - Pink Floyd - Tarrant County Convention Center, Fort Worth TX - 1977-05-01 - Wish You Were Here 6:16m
03 - Hot Tuna - The Fur Peace Ranch, 2003-10-25 - Death Don't Have No Mercy 6:12m
04 - Robin Williams - Elmer Fudd Sings Bruce Springsteen – Fire 0:49m
05 - Grateful Dead – Red Rocks Amphitheatre, Morrison, CO - 2004- 06-15 - Uncle John's Band 10:02m
06 - Leonard Cohen - O2 Arena, London - 2008-07-17 - I'm Your Man 5:41m
07 - The Who - Blues to the Bush - 1999 - My Wife 7:54m
08 - Janis Joplin - Amsterdam - 1969-04-01 - Ball & Chain 6:41m
09 - Crosby, Stills, and Nash - Universal Amphitheater, LA - 1982 - Magical Child 3:56m
10 - Crosby, Stills, and Nash - Universal Amphitheater, LA - 1982 - Teach Your Children 3:11m
11 - Eric Clapton unPlugged - Bray Film Studios, Windsor, England - 1992-01-16 - My Father's Eyes 5:47m
12 - Traffic - Anderson Theatre, NYC - Nov 23, 1970 - Every Mothers Son 7:46m
13 - The Temptations - Harrah's, Atlantic City - 1983 - Papa Was a Rolling Stone 2:14m
14 - Jimmy Buffett - Wrigley Field, Chicago, Illinois - 2005-09-04 - Son of a Son of a Sailor 2:54m
15 - Janis Joplin & Jorma Kaukonen - Jorma's House, San Francisco, CA - 1964-06-25 - Daddy, Daddy, Daddy 3:58m
16 - New Riders of the Purple Sage - Me & My Uncle 3:59m
17 - Cat Stevens - KCET Studios, Los Angeles, Ca - 1971-06-08 - Father and Son 3:28m
18 - Warren Zevon - Rockefellers, Houston, TX - 1985-05-23 - Tenderness on the Block 4:54m
19 - Blind Faith - Can't Find My Way Home 5:18m
20 - Bonnie Raitt - Wiltern Theater, LA - 2005-11-21 Papa Come Quick 2:58m
21 - Warren Zevon - KSCA Music Hall – 1995-06-08 - Lawyers, Guns and Money 3:08m
22 - Bruce Springsteen - MTV Unplugged - 1992-08-22 - Man's Job 5:43m
23 - Harry Chapin - PBS Soundstage - 1974-12-03 - Cats in the Cradle 3:46m
24 - Jackson Browne - Basement Studios, Australia - 2003 - For Everyman 4:34m
25 Crosby, Stills & Nash - Find The Cost Of Freedom 1:48m
Podcast for this show available at http://www.radio4all.net/index.php/program/60874
or
http://www.radio4all.net/index.php/contributor/4614
http://attheshow.podomatic.com