nssjnewsontime 8/25/12

"The Banker" - You Tube
Money Talks - AC/DC
"World Banker makes Stunning Confession" - You Tube, James Wolfensohn, former
World Bank President addresses Stanford Graduate Class 1/10/10
Eat The Rich - Aerosmith live
Let's Work Together - Canned Heat
Money Must Think I'm Dead - Little Charlie and the Nightcats
"Invisible UFOs Fill The Night Skies" Live Science article
Levans Polka - Loitma
Demon Alcohol - Poopy Lungstuffing
Dolly Got a Haircut - P.L
Pennies From Heaven - Billie Holiday
I'm Not Dead, I Got Money Now - Pink
Big Rock Candy Mountain - Burl Ives
Bank Robber - Chumbawamba
Timebomb - Chumbawamba
Working Class Hero - Ozzy Osbourne
Workin' For A Livin' - Huey Lewis & the News
Repo Man - Iggy Pop
Summertime - Janis Joplin & Big Brother
Viva Las Vegas - Dead Kennedys
Plastic Jesus - Jello Biafra & Mojo Nixon
Homeless Hotel - Jello & chumbawamba
True Love Will Find You In The End - Daniel Johnston
"it's all in the game" -Omar Little

Potluck Breakfast is live every Wed from 8am-11amPST and available via podcast and streaming radio on www.killradio.org.

A ton of new music this show. Joey Bada$$ is darn good......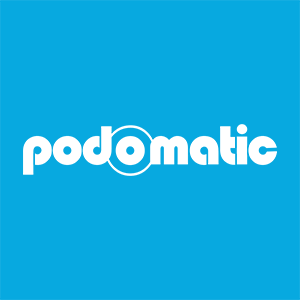 Welcome to "At The Show" number 7 with your host Bob.
This week we celebrate the joys of jamming and songs about jamming.
Show 7 Setlist

01 - Bob Marley & The Wailers - Tokyo, Japan - 1979-04-10 - Jammin'" 8:04m
02 - Grateful Dead - 1994-06-02 - The Music Never Stopped - Sugaree - The Music Never Stopped" 21:46m
03 - Dire Straits - 1985 LIVE Aid Concert, Wembley Stadium, London - Sultans Of Swing" 11:23m
04 - Eric Clapton and Carlos Santana - LA Forum, 1975 - Rare 24 min Live Instrumental Jam" 24:44m
05 - Derek & The Dominoes - The Layla Sessions - 20th Anniversary Edition - Jam I" 19:59m
06 - Tom Petty & The Heartbreakers - Fillmore Auditorium, San Francisco, CA - 1997-02-07 - Jammin´ Me" 4:41m
07 - Jimmy Thackery & Tom Principato & The Assassins - Partners in Crime - Honey Hush" 7:55m
08 - The Rolling Stones - Some Girls Live, Texas, 1978 - Jumpin' Jack Flash" 6:13m
09 - Stevie Ray Vaughan & Double Trouble with Eric Clapton, Robert Cray, Buddy Guy, and Jimmie Vaughan - Alpine Valley, East Troy, WI - 1990-08-26 - Sweet Home Chicago" 16:38m
10 Crosby, Stills & Nash - Find The Cost Of Freedom" 1:48m
Podcast for this show available at http://www.radio4all.net/index.php/program/61689

or

http://www.radio4all.net/index.php/contributor/4614

http://attheshow.podomatic.com
The Chill Room, 20 July 2012, at 10pm PST on killradio.org
160k, 15 minutes, a salute to the first female country music superstar
Kitty Wells was the first female country singer who hit No. 1 on the country charts, back in 1952 with her signature song, "It Wasn't God Who made Honky Tonk Angels." This is also important as an early feminist song. Tonight I briefly salute Kitty's musc by playing four of her songs, just to let people who know little about her hear what she did. She was 92 when she died July 16, so I guess she was Forever Young.
Set list: 4 songs by Kitty Wells: It Wasn't God Who Made Honky Tonk Angels / Heartaches by the Number / I Can't Stop Lovin' You / Forever Young
With thanks to my listeners. This post is exclusive to killradio.org.
It brings memories of when I was a trusting wife.
nssjnewsarrrgh 7/18/12

Steve Vai - Gravity Storm

from Huffpost Politics, July 16,"Social Security Disability Enrollment Rising
Due To Demographic Trends, NOT Obama Slavery Plot"
Tony Bennet and Natalie Cole - Stormy Weather

"America Heading Towards Collapse WORSE Than 2008" says Peter Schiff
Who'll Stop The Rain? - CCR
(Live) Here Comes The Sun - George Harrisin,
Ringo, Phil Collins, Elton John, Eric Clapton, etc.
You Are My Sunshine - Johnny Cash

"Austerity Measures Devastate Communities Around The World"
A Thousand Cuts...
We're In The Money - Golddiggers of 1933
Singin' In The Rain - Gene Kelly
I'll Follow The Sun - The Beatles
Both Sides Now - Joni Mitchell
No Rain - Blind Melon
Abbott and Costello explain capitolism,
Who's on First
George Carlin Medley -
You Are Owned
The War
The American People
Endangered Species
David Icke


4 May 2012
This week we play songs about California.
Playlist:

Irene Kral: Going to California
Matthewdavid: Los Angeles Is Beautiful
Crocodiles: Groove Is in the Heart/California Girls
Phil Ochs: Tape from California
Emmylou Harris: Two More Bottles of Wine
All Girl Summer Fun Band: Down South, 10 Hours, I-5
Boy in Static: Young San Francisco
Liz Phair: Dogs of L.A.
Walter Murphy & The Big Apple Band: California Strut
Wilson Des Neves: Califonia Soul
Dead Kennedys: California über Alles
Thin Lizzy: Hollywood
Quasi: California
Elliott Smith: L.A.
Barcelona: West Coast Radio
The Beastie Boys: Namasté
Leon Ware: Why I Came to California
Abe Vigoda: Beverly Slope
Mary McCaslin: San Fernando
Nancy Griffith: Do Re Mi
Carole King: Back to California
Tom Petty: Free Falling (DJ Cobra Bmore Mix)
Alice Coltrane: Huntington Ashram Monastery
Dorothy Ashby: Life Has Its Trials
Zapp & Roger: California Love
Los Abandoned: Van Nuys (Es Very Nice)
Dory Previn: Mary C. Brown and the Hollywood Sign
America: Ventura Highway
Rufus & Chaka Khan: Hollywood
The Sisters of Mercy: Black Planet
808 State: Pacific State
Randy Newman: I Love L.A.
Sleater-Kinney: Hollywood Ending
John J. Lafia: Escape
Nat'l Bag broadcasts live every Monday from 10am to noon (Pacific)