This is the entire program; the first 20 minutes or so were excerpted on REFRIED VINYL! this past Monday morning (2nd July).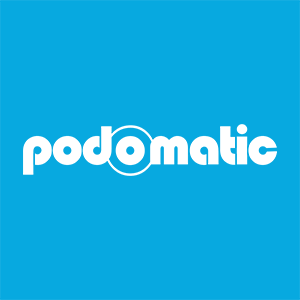 Welcome to "At The Show" number 6 with your host Bob.
As it's Independence Day this week, this show features songs of freedom and independence in celebration of all free peoples.
Show 6 Setlist

01 - Bob Marley & The Wailers - Tokyo, Japan - 1979-04-10 - Get Up Standup 5:40m
02 - Bob Marley & The Wailers - Osaka, Japan - 1979-04-10 - I Shot The Sheriff 5:41m
03 - The Doors - Apocalypse Tour 1968 - Unknown Soldier 3:54m
04 - Warren Zevon - Rockefellers, Houston, TX - 1985-05-23 - Veracruz 3:24m
05 - U2 - Go Home Live - Slane Castle, Ireland - 2001 - Sunday Bloody Sunday 7:13m
06 - Pink Floyd - JFK Stadium, Philadelphia, PA - 1987-09-19 - Dogs of War 7:46m
07 - Warren Zevon -London, England - 1988-02-25 - Roland the Headless Thompson Gunner 4:19m
08 - Tom Paxton - Talking Vietnam Potluck Blues 3:24m
09 - Jorma Kaukonen, 2001 Club, East Islip, NY, 1981-08-08 - Uncle Sam Blues 13:18m
10 - Bob Marley - Osaka, Japan - 79-04-10 - War! - No More Trouble 5:26m
11 - Crosby, Stills & Nash - Universal Amphitheater, LA - 1982 - Treetop Flyer 4:46m
12 - Leonard Cohen – O2 Arena, London – 2008-07-17 - Democracy.mp3 7:08m
13 - Traffic - Santa Monica Civic Center, CA - 1972-02-21 - Freedom Rider 13:53m
14 - Bruce Springsteen - Jersey Night - 1996-11-26 - Fourth of July, Asbury Park (Sandy) 5:55m
15 - Yes - Universal Amphitheater, LA - 2004-09-19 - America 10:35m
16 - Tom Petty & The Heartbreakers – Fillmore Auditorium, San Francisco, CA - 1997-02-07 - American Girl 2:32m
17 - Crosby, Stills & Nash - Find The Cost Of Freedom 1:48m
Podcast for this show available at http://www.radio4all.net/index.php/program/61178

or

http://www.radio4all.net/index.php/contributor/4614

http://attheshow.podomatic.com
Radio Sendiddy 6/30/12 8pm PST 128kbs Stereo
DJ Lord Ron first made his way through the KiLLRadio studio a few months back, but due to technical problems the recording of this show was lost. DJ Lord Ron makes his return to Radio Sendiddy on this show, and brought along MC's A-FS, Nc Abram, Jadox, & Rezin, some very talented MC's from his inner-circle to make this night even more special. We kick the show off with the man himself, DJ Lord Ron, mixing up the goodness before working into a freestyle session with the fellas to close out the first hour. Co-host Mass Konfusion takes us into the second hour with a little action on the 1's and 2's, and we then spend some time with Circus of The Shapeshifters who sends some music as part of his new segment on Radio Sendiddy. Next up we sit down and chop it up a bit with DJ Lord Ron before he gets back behind the decks and sends another great set, again working into a freestyle session to close out the show. BEWARE: THIS SHOW'S A HEATER!
SETLIST (Missing & Incomplete):

SEND 1 (INTRO):
DJ LORD RON IN THE MIX PT. 1
DJ LORD RON IN THE MIX PT. 2/ FREESTYLE SESSION 1

SEND 2:
MASS KONFUSION IN THE MIX-
9th Wonder "Freaky Soul"/ Wu-Tang, GZA, Ras Kass "Lyrical Swords"/ Murs & 9th Wonder "L.A."/ Compton's Most Wanted "Hood Took Me Under"/ N.W.A. "A Bitch Is A Bitch"/ Nas "Get Down"/ Biz Markie "Mudd Foot"/ Black Moon "Buck Em Down"/ DJ Jazzy Jeff & The Fresh Prince "Just Rockin'"/ Common "The Light"/ Doug E. Fresh "Cut That Zero"/ Gang Starr "Nice Girl, Wrong Place"/ J-Dilla, Oh No, Roc C "Move Pt. 2"/ King Tee "Act A Fool"/ Slum Village & J Dilla "Reunion"/ Mike-P "You'reStar"

CIRCUS'S SEND-
Freestyle Fellowship "7th Seal"/ Qwel "Art Of War"/ Non-Phixion "Black Helicopters"/ Time Zone "World Destruction"

SEND 3:
DJ Lord Ron feat. LiL Dap & Young Luchiano "The Dream"

DJ LORD RON IN THE MIX PT. 3-
Krumbsnatcha "Flyin Daggaz"/ MC Lite "Stop, Look, Listen"/ 3rd Bass "Wordz Of Wizdom"/ L.L. Cool J "Big Ole Butt"/ KRS-One "Jack Of Spades"/ EPMD "So What Cha Sayin'"/ Gang Starr "Manifest (Remix)"

FREESTYLE SESSION 2 (Outro)
DJ Lord Ron Mixes Available Here!