August 29, 2012
nssjnewsmayhem2

Snappy patter, with my co-host, Tucker Booth!

Live Your Life For A Change - Glenn Kaiser-
Cardboard Box
Repurposed

We (heart) Wikileaks
The Apocolypse
Romancing the Grindstone - Jonathan Toth, The Book Of Toth
America (Bradley Manning)
Boo, boo, boo Featuring Original Six

Hot Cheetos and Takis - Y.N. Rich Kids
The Nicest Jew Haters I Ever met - The Nato Green Party - Nato Green
White America Freaks Out

Do The White Boy - Tucker Booth featuring ABE the BABE
Bum Rap - Tucker
He's Your #1 - Tucker

Hope You Can Hear Me - Mr. Blond and Mr. Brown

Why Can't a Woman Be More Like a Man? - Rex Harrison

Cannabalism Will Not Be Tolerated - Jonathan Toth

America Fuck Yeah! - Matt Stone and Tray Parker

Tucker Booth Freestyle!
Also found on www.radio4all.net
DENIALISM
Beyond Consensus is a debate/discussion program scheduled every Thursday evening at 6pm PST on killradio.org
Thursday 30 August 2012 at 6pm PST on killradio.org
This week host Nick Richert has asked killradio's own dj bennett (of the Weekly News in Review and The Chill Room) to present a topic of interest, and bennett has brought in kill's own Not So Shy John of (Not So Shy John news on Wed afternoons) to discuss and debate some ideas about DENIALISM.
Put simply, there's too much of it, and it's endangering the public. So settle in as we give definitions, discuss some history, and present cases of how denialism effects the world we're in.
Bike Sport Radio
is every other week at noon on Mondays on Killradio.org
Program from August 27, 2012
Featuring AAron Daley of RidersOne, Ultradistance cyclist Joel Sothern
Nor cal & So Cal road results from Mt Whitney Stage Race, Over the Hump XC. Also Mt Baldy results and race sounds from the finish lin. Interviews at Mt Whitney and Mt Baldy with Joel Sothern, Aaron Daly of Riders One.
Bike Sport Radio
is every other week at noon on Mondays on Killradio.org
Program from August 12, 2012
Featuring Kevin Livingston on staying hydrated
Nor Cal & So Cal road results from Dunnigan Hills, SuiSun, State Championship track and So Cal State crit and more. Also some tips from Garmin-Cervelo and Kevin Livinston on staying hydrated.
Welcome to "At The Show" with your host Bob.
This week features the blues.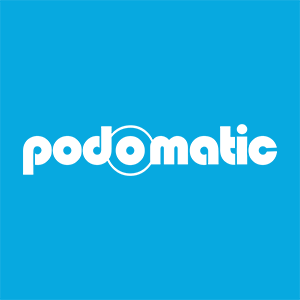 Show 12 Setlist

01 - Cream - BBC Sessions - Guitar Club, London - 1966-11-26 - Crossroads 1:54m
02 - Led Zeppelin - BBC Sessions - Paris Theater, London - 1971-01-04 - Since I've Been Loving You 6:56m
03 - The Allman Brothers Band - Atlanta Intl Pop Festival - 1970-07-03 - Statesboro Blues 6:05m
04 - The Jimi Hendrix Experience - Royal Albert Hall, London - 1969-02-24 - Bleeding Heart 8:04m
05 - Derek & the Dominos - Fillmore Double Night, NYC - 1970-10-22 - Little Wing 6:14m
06 - Eric Clapton - Rainbow Concert, Rainbow Theatre, London - 1973-01-13 - Bell Bottom Blues 5:26m
07 - The James Montgomery Blues Band - The Freestate Blues Revue, Hampshire Dome, Milford, NH - 2010-04-17 - Help Me 10:09m
08 - J. Geils Band - Full House, Cinderella Ballroom, Detroit - 1972-04-21 - Serves You Right To Suffer 9:57m
09 - Duke Robillard - Germany - 1988 - Blues for T-Bone 7:26m
10 - The Nighthawks - Green Parrot, Key West, FL - 2007-03-03 - 30 Days 3:50m
11 - Jimmy Thackery & The Drivers - Wild Night Out - Sully's, Dearborn, MI - 1994-11-12 - If You Go 10:45m
12 - Jimmy Thackery & The Drivers - Seattle - 1997 - Star Spangled Banner & Red House 9:22m
13 - Bonnie Raitt & Sippie Wallace - Women Be Wise 3:20m
14 - Bonnie Raitt, Lowell George, John Paul Hammond, Freebo - 1972-10-17 - WLIR-FM, Hempstead, New York - Apolitical Blues 3:30m
15 - Powerhouse - Loving Machine, WHFS Homegrown Music Festival, Washington, DC - 1977 - Saved 3:12m
16 - Tom Principato - Kitty Hawk Grill, Ocean City, Maryland - 1999-03-05 - In The Clouds 7:55m
17 - John Marx & The Blues Patrol - Harper's, Tarzana, CA - 2011-08-07 - She Moves Me 2:31m
18 - Becky Barksdale & John Popper - Fais Do Do, Los Angeles, CA - Bkues Jam 3:27m
19 - Keb' Mo' - Dirty Low Down & Bad 2:34m
20 - Jorma Kaukonen - Uncle Willy's, Kingston, NY - 1986-06-21 - Hesitation Blues 2:31m
21 - Stevie Ray Vaughan - Lupo's Heartbreak Hotel, Providence, RI - 1979-11-24 - The Sky Is Crying 5:08m
Podcast for this show available at http://www.radio4all.net/index.php/program/62441

or

http://www.radio4all.net/index.php/contributor/4614

http://attheshow.podomatic.com
The Chill Room, 25 August 2012, at 0030 PST on killradio.org
128k, 105 minutes, take this and may it serve you well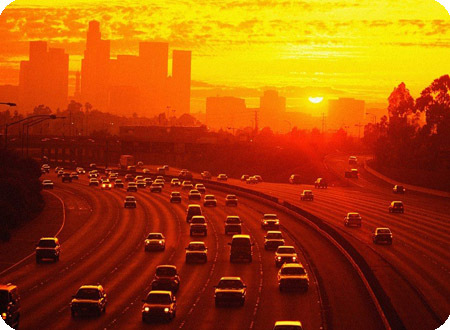 Deep dream sharing and constellation watching nightfills. You've never been more lucid. The texture of new audio buzzing your ears opens you up to many potentialities. You've never heard such sounds in your life, sometimes rolling into audio storms. You spy a shiny dancing silhouette on the horizon. You are safe in contemplation. You smile, then laugh.
Setlist (overlapping, incomplete): Beequeen-10 Minutes Before the Worm / John Cage-In a Landscape / Brian Routh-High Planes Drift / Alan Vega-Jukebox Baby / Roc Raida-Insane Turntablist (from Nat Roe) / Dubai Nights (no artist listed) / Yann Tomita and the Doopees-Dooits / CoH & Cosey Fanny Tutti-Mad / Boom Bip-Manzabozh / 3 Dog Night-Mama Told Me Not to Come (chilled) / Haysi Fantayzee-Shiny Shiny (dance mix) / Susuma Yokota-Golden Years / Joni Mitchell-Night and the City / Andy Gibb-Shadow Dancing (traktored, doubled, and re-edited) / Dr. John, the Night Tripper-Twilite Zone / Eric Copeland-Louie, Louie, Louie / The Spaceheads-Open My Box / Yoav with Emily Browning-Where Is My Mind? (Sucker Punch) / John Lennon-What You Got / Dan Deacon-True Thrush / Kate Bush-Under Ice / Can-Vitamin C / Terry Riley-You're No Good (Nat Roe re-edit) / Mechtild Von Leusch-unknown track / THU20-from Euro live cassette / Nurse With Wound-Rockette Morton / Belle & Sebastian-I Want the World to Stop / Merzbow-Iron, Glass Blocks & White Lights / William DeVaughn-Be Thankful for What You Got (extended full length)
With thanks to my live listeners for their patience and will, to Louise and Noel and Jason Dicrylium, to wfmu and killradio and radio4all.net. Comments requested.
I want to write a message to you everyday at 10 o clock in the evening, yellow pearl my city is. This is your art, this is your Balzac, your Brookside and your Bach.