The Byrds Show Part 1
The Byrds Show
Part One 1964-1967

with dj bennett and author Domenic Priore

Recorded 24 August 2010 at killradio
128k, 1 hour 45 minutes.
California culture expert and author Domenic Priore and Killradio's dj bennett discuss and do a deep listen to the music of L.A.'s own Byrds -- and their musical offshoots. Part one of three parts.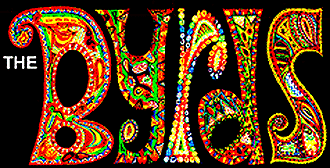 The Byrds were the first and most important of mid-60s Los Angeles rock bands. Without the Byrds, there would have been no freaks, no hippies, no space rock, no raga rock, no country rock. If you care about modern music, this is a story you need to know. And the music is amazing.
Domenic is the author of the marvelous L.A. musical history Riot on Sunset Strip: Rock'n'Roll's Last Stand in Hollywood, with the subtitle The Byrds, The Doors, The Beach Boys, Love, Frank Zappa, Buffalo Springfield, The Mamas and the Papas, The Turtles, and More. To learn more, give it a read.
All performances by The Byrds unless otherwise noted. Ballad of Easy Rider / Kentucky Colonels-Nine Pound Hammer / "The Jet Set" (pre-Byrds World Pacific Studios)-You Showed Me / The Beefeaters-Don't Be Long / David Crosby-Get Together / Mr. Tambourine Man / I'll Feel Whole Lot Better (mono lp & from Shiveree tv show) / Love-Hey Joe / Eight Miles High (RCA) / Why (single version) / I See You / Fifth Dimension / John Riley / It Happens Every Day / Thoughts and Words / Renaissance Fair / So You Want to Be a Rock 'n' Roll Star / Everybody's Been Burned / Gene Clark-So You Say You Lost Your Baby / Mr. Spaceman

Presented for educational purposes. Audio problems repaired. Version 2.
blog comments powered by disqus

Disqus