Shapesending...
RADIO SENDIDDY 4/14/12 8pm PST 128kbs Stereo
On this send DJ BoB-E and Mass Konfusion are joined in the KiLLRadio studio by members of The Shapeshifters family. DJ BoB-E and Circus kick off the show, and once on air are joined in the studio by Radioinactive (it was his birthday), Asmar, Burt, and Mass Konfusion. We dig into the The Shapeshifters library and send some great tracks. 2Mex then arrives in the studio and joins the party. We pay special attention on this show to tracks from Radioinactive's new album ""The Akashic Record", dropping April 30th. We also listen to tracks from 2Mex's album "My Fanbase Will Destroy You", as well as music from Circus's album "Gangstahz Fo Gawd". Almost all of the instrumental music on this show is from Asmar's album "The Living Zombeats". Tune into Radio Sendiddy LIVE every Saturday night from 8pm-11pm PST on L.A.'s own www.killradio.org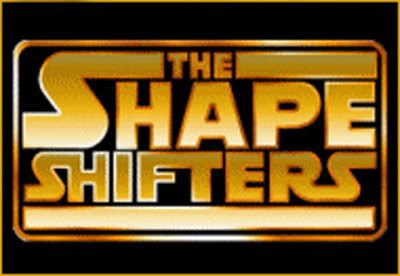 SETLIST:
SEND 1:
Rammlezee vs. K-Rob "Beat Bop"/ The Shapeshifters "Who's Got Presents"/ The Shapeshifters "Run The Crowd"/ The Shapeshifters "Korn Bizkit"

SEND 1.5:
2Mex, Circus, Xololanxinxo "Night And Day"/ AWOL One, Circus, All Deadly Jizzm, RadioInactive, Xololanxinxo "Farmer's Market Of The Beast"/ The Shapeshifters "Little Life"/ The Shapeshifters "Circuit City"/ Circus "Fruitopian Conditions"

SEND 2:
The Shapeshifters "Rob One Mixtape Megamix"/ The Shapeshifters "Words Of Wizdumb"/ The Shapeshifters "Mos Eisley"/ The Shapeshifters "Triple Threat"

Send 3:
2Mex "The Return Of Fernandomania"/ 2Mex "Naive Melody"/ Radioinactive feat. La Caution & 2Mex "Mint Tea"

SEND 4:
Tracks From 2Mex's album "My Fanbase Will Destroy You"
"Press Your Luck" feat. Nobody/ "Dead Hand Control" feat. Maney Wilson/ "What You Know About" feat. Prince Po/ "Dear Deer Diary"

SEND 5:
Tracks From Radioinactive's album "The Akashic Record"
"Gypsy Shoe" feat. Busdriver, LA Kool, Sunny Levine/ "Gobo"/ "What I Do"

SEND 6: (Closure)
The Shapeshifters "Pindar"