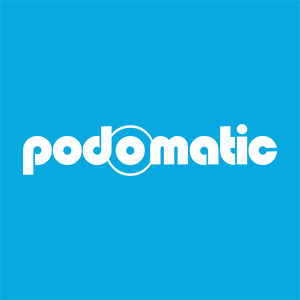 Welcome to "At The Show" with your host Bob.
This show features the music of hit groups and the solo artists that emerged from those groups.
Show 31 setlist
01 - Cream - BBC Sessions - 1967-01-10 - I Feel Free 2:54m
02 - Eric Clapton - Rainbow Concert, Rainbow Theater, London - 1973-01-13 - After Midnight 4:25m
03 - Traffic - Santa Monica Civic Center, CA - 1972-02-21 - Dear Mr Fantasy 8:01m
04 - Steve Winwood with Eric Clapton - Highclere Castle, Hampshire,England - Back in the Highlife 9:11m
05 - Jefferson Airplane - Winterland Arena - 1972 - Trial By Fire 4:32m
06 - Jorma Kaukonen, Columbus Music Hall, Columbus, OH - 2000-11-04 - True Religion 4:49m
07 - The Eagles - Boston Garden - 1974-07-26 - Witchy Woman 7:04m
08 - Don Henley - VH1 Storytellers - End of the Innocence 5:37m
09 - Dire Straits - Shouwburg, Rotterdam, Holland - 1978-10-19 - Six-Blade Knife 4:00m
10 - Mark Knopfler & Emmylou Harris - I Dug Up A Diamond 4:15m
11 - The Beatles Live at the BBC - Love Me Do 2:29m
12 - John Lennon & Plastic Ono Band - Madison Square Garden, NYC - 1972-9-30 - New York City 3:14m
13 - Paul McCartney Unplugged - 1991 - Every Night 3:24m
14 - George Harrison - Nippon Budokan, Tokyo - 1991-12 - Give Me Love (Give Me Peace On Earth) 3:39m
15 - Ringo Starr and His third All-Starr Band - Nippon Budokan, Tokyo - 1995-06-27 - Don't Go Where The Road Don't Go 4:45m
16 - Pink Floyd - Ft Worth, TX - 1977-05-01 - Wish You Were Here 7:25m
17 - Roger Waters - Wembley Arena, London, England - 1987-11-21 - The Tide is Turning (After Live Aid) 6:42m
18 - David Gilmour - BBC2 Live - 2006-03-11 - On An Island 9:32m
19 - David Gilmour - Manchester, England - 2009-04 - A Great Day For Freedom 5:56m
20 - David Gilmour - Gdansk Shipyard, Gdansk, Poland - 2006-08-26 - Find The Cost Of Freedom 1:27m

Podcast for this show available at http://www.radio4all.net/index.php/program/65659

or

http://www.radio4all.net/index.php/contributor/4614
The Chill Room, 20 January 2012, at 11pm PST on killradio.org

160k, 50 minutes, psychedelic dreams
It was three years from I Want to Hold Your Hand to Tomorrow Never Knows for the Beatles. In early 1966, John Lennon purchased Timothy Leary's book The Psychedelic Experience, an adaptation of the Egyptian Book of the Dead as a user's guide to LSD, and he wrote this song soon afterwards. It is based on a drone in C Major (played by George Harrison on the tamboura) and Paul McCartney brought in the tape loops used to create an otherworldly feel. John wanted his voice to sound like a "monk on a far-off mountain" so his voice was tracked in ADT through the revolving Leslie speaker -- which was then used for the album title, Revolver. This was the first song recorded for this album.
Setlist: The song Tomorrow Never knows as performed by Danielle Dax / The Beatles (alternate mono mix 1966) / Tangerine Dream / Phil Manzanera and 801 / Morgana King / Jimi Hendrix / Monsoon with Sheila Chandra / Steve Marcus / Jad Fair and Daniel Johnston / Chemical Bros. (live) / The Helio Sequence / Dirty Hertz remix / Alison Mosshart and Carla Azur (from Sucker Punch) / Leftside Wobble remix / The Beatles (LOVE version by George and Giles Martin with Within You and Without You) / Junior Parker / The Beatles (2009 stereo remaster)
Produced and engineered by dj bennett (chillroom@killradio.org).
With thanks to my listeners, to killradio and radio4all. Comments requested.
Lay down all thought that you may see that love is all, it is shining, it is knowing.

Over 100 Chill Rooms available on radio4all
The Chill Room, 7 May 2011 0100 PST on killradio.org
128k, 52 minutes, listening to the Beatles Get Back acetate played on FM in 1969

This is a replay of an aircheck recording made 22 September 1969 on WBCN-FM 104.1 Boston, dj Steve Sagal playing a tape of one of Glyn Johns' test acetates of the Get Back material recorded January 1969 in London at Twickenham Studio and at Apple Studios.




Imagine hearing this in 1969, the first time ever hearing most of these songs (Get Back and Don't Let Me Down, a hit 45 in the spring of 1969, were the only familiar songs, and the versions on the acetate were NOT the single versions). The sound quality is almost master tape, so not only do you hear these Beatle songs with fresh ears, you are also hearing the depth and warmth of analog FM recordings!




The only flaw is on the album itself -- Paul's Teddy Boy song is, admittedly, pretty dreadful (maybe YOU like it, but I don't), and it goes on about five minutes too long (even John jumps in and mocks it!). But using that track was definitely sticking to the premise of the album -- the Beatles warts and all.




So these are the songs from the Let It Be album, with no overdubs or adornments. You know the songs. Let It Be / Don't Bring Me Down / For You Blue / Get Back / The Walk / Get Back (different) / Teddy Boy / Two of Us / Dig a Pony / I've Got a Feeling / The Long and Winding Road. But these are not the singles or final mix album versions.





Presented for educational and entertainment purposes. With thanks to my listeners and to killradio.




This is a posting exclusively available on killradio.org.