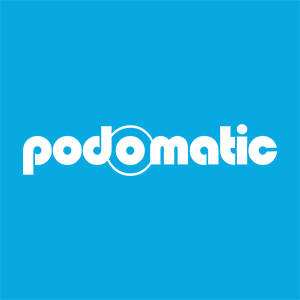 Show 21 Set list

Sorry this week's show is late. We've been having difficulties in the studio and I had to re-edit the entire show. At least it was digital not analog.


This is the Undead Show, all album cuts, except for the last song.

01 - Mike Bloomfield, Al Kooper, Stephen Stills - Super Session, 1968 - Seasons Of The Witch 11:08m
02 - Chris Isaak - Heart Shaped World, 1989 - Wicked Game 4:47m
03 - Deep Purple - Perfect Strangers, 1994 - Perfect Strangers 5:17m
04 - The Who - It's Hard, 1982 - Eminence Front 5:26m
05 - Billy Idol - Billy Idol, 1982 - White Wedding 4:13m
06 - Beth Orton - Central Reservation, 1999 - Stolen Car 5:14m
07 - Afro Celt Sound System - Release, 1999 - Release 7:36m
08 - Steve Winwood - Nine Lives, 2008 - Dirty City 7:44m
09 - Pink Floyd - The Division Bell, 1994 - Marooned 5:27m
10 - Vangelis - Bladerunner, 1982 - Tears in Rain 1:58m
11 - Angelo Badelimienti - Twin Peaks, 1992 - Fire Walk With Me 5:01m
12 - Eric Serra - The Fifth Element, 1997 - Little Light Of Love 3:33m
13 - Dire Straits - The Princess Bride, 1987 - Storybook Love 4:24m
14 - Lois Greco - Why Don't You Do Right? 3:10m
15 - Poco - From the Inside, 1971 - What Am I Gonna Do? 3:49m
16 - Eagles - Hotel California, 1976 - Victim Of Love 4:09m
17 - Don Henley - End of the Innocence, 1989 - The Heart of the Matter 5:22m
18 - Glen Frey - The Alnighter, 1984 - Smugglers Blues 4:19m
19 - Yes - Union, 1991 - More We Live-Let Go 4:53m
20 - Chris Squire - Fish Out of Water, 1975 - Silently Falling 11:27m
21 - Melbourne Scottish Fiddle Club - Red Hot Scots, 1999 - The Ballad of Tam Lin 7:24m
22 - Crosby-Nash - Crosby & Nash, 2004 - Penguin in a Palm Tree 3:51m
23 - New Riders Of The Purple Sage - Adventures of Panama Red, 1973 - Panama Red 2:50m
24 - Hollies - Distant Light, 1972 - Long Cool Woman in a Black Dress 3:19m
25 - Alannah Miles - Alannah Miles, 1989 - Black Velvet 4:48m
26 - Walter Egan - Not Shy, 1978 - Magnet And Steel 3:24m
27 - The Malibooz - Beach Access, 2002 - California Days 5:18m
28 - Love Zombies - Unreleased - Traveler 6:50m
29 - Oingo Boingo - Dead Man's Party, 1985 - Farewell Concert - 1995-10-31 - Dead Man's Party 8:13m
Podcast for this show available at http://www.radio4all.net/index.php/program/64141

or

http://www.radio4all.net/index.php/contributor/4614
The Chill Room, 31 December 2011, 0100 PST on killradio.org
128k, 2 hours, submersion and release
As we pass into a new year, we look ahead but that means we also reflect the past. Tonight's collage is of the movement from dark to light, displaying the violence of history, but streams as well with the minute particulars of art and how we read culture, and who we trust. This program takes its time but changes constantly, just like we all should.
Ingredients in the collage (incomplete and overlapping): Dead Boys Can't Fly soundtrack, 1992 film by Howard Winters, written by Anne Wolff, with David John, Brad Friedman, Jason Stein, and others (including your dj), played throughout first 95 minutes / Iannis Xenakis-S709 / Bernard Parmigiani-Violostries / Matmos-Supreme Balloon / Neil Young-Tell Me Why / Lainie Kazan-An Angel Died (Traktor Remix) / The Devils, a 1971 film by Ken Russell, with Oliver Reed and Georgina Hale / The Beatles-Norwegian Wood (chilled) / KicksnLicks-Florence and the Machine / Buster Keaton's Walk, a reading by Tom Zanarini, Beth Escott, and your dj, recorded 30 December 1982 in NYC / The Fireman-Rushes / Eyeless in Gaza-Three Kittens / Phil Ochs-Pretty Smart on My Part (for the record, the FBI took this song seriously as a threat against Nixon) / Can-Future Days / The Stooges-Dirt / Led Zeppelin-In the Light / Maelstrom Percussion Ensemble-Imaginary Landscape No. 4 (John Cage) / Burial Four Tet-Ego / The Doors-Maggie McGill (live in Philadelphia 5 May 1970) / Nils From-Old Thought / Kraftwerk-Stratovarius / The Devils cross cut scene with Oliver Reed, Christopher Logue and Graham Armitage / Those Beasleys-Double Dose / The Beatles-Everything at Once
With thanks to David Austin for reminding me of Dead Boyz, to Thomas Ferranti (and Wendy!) and to Those Beasleys (http://thosebeasleys.bandcamp.com/album/double-dose), to Jerrod of KicksnLicks (http://knldub.com/), to my old friends Tom Zanarini and Beth Escott Newcomer, to wfmu.org (my ultimate source), to my live listeners (who give me focus), to killradio.org and radio4all.net. Comments requested. Change is good.
But sometime later when I feel a little straighter, I will come across a stranger who'll remind me of the danger, and then I'll run him over. Pretty smart on my part, find my way home in the dark.
over 100 Chill Rooms available here