RADIO SENDIDDY 5/19/12 8pm PST 128kbs Stereo
DJ BoB-E and fellow KiLLRadio DJ, ChickenLeather, kick off the show with a little talk, and then BoX-CaR BoB-E sends a solid hour of new joints. We then pay tribute to the life and music of Donna Summer, who left this world on Thursday, May 17th, 2012, at the age of 63. We go in depth on this one, listening to about an hour and a half of some of the great music Donna left behind. DJ BoB-E then sends a Hip Hop mix to close out the show. The picture below is a memorial mural done by South Bronx-bred graff artist and DJ, SERVE (aka SERVE ONE). Tune into Radio Sendiddy LIVE every Saturday night from 8pm-11pm PST on L.A.'s own www.killradio.org
SETLIST:

SEND 1, NEW JOINTS:
Suff Daddy feat. Phat Kat, Elzhi "Det2bln"/ Oddisee "Hustle Off"/ Gangrene (Alchemist & Oh No) "The Odditorium"/ Gangrene (Alchemist & Oh No) "Walk Hard"/ Doomstarks (M.F. DOOM & Ghostface Killah) "Victory Laps (Madvillainz Remix)"/ I Self Devine "Hold On"/ I Self Devine feat. Buddah Tye "Power"/ I Self Devine feat. Nate Collis, Brother Ali "Living Under Siege"/ Necro "I'm Like Howard Stern"/ Reks w/ Statik Selekatah feat. Slaine "Straight, No Chaser"/ Reks w/ Statik Selektah feat. Kali, J.F.K., Termanology "Such A Show Off"/ Reks w/ Statik Selektah feat. Action Bronson "Riggs & Murtaugh"/ DJ Soko feat. Guilty Simpson "Biters"/ Apollo Brown & O.C. "Fantastic"/ Apollo Brown & O.C. "People's Champ"/ Big Shug "Big Fly Homie"

SEND 2, DONNA SUMMER TRIBUTE:
"On The Radio"/ "Love To Love You Baby"/ "Try Me, I Know We Can Make It"/ "I Feel Love"/ "No More Tears (Enough Is Enough)" duet w/ Barbara Streisand/ "On The Radio" (Long Version)/ "I Remember Yesterday"/ "I Love You"/ "Heaven Knows"/ "Last Dance"/ "MacArthur Park"/ "Hot Stuff"/ "Bad Girls"/ "Dim All The Lights"/ "Sunset People"/ "She Works Hard For The Money"

SEND 3, CLOSURE:
Kam "Still Got Love 4 'Em"/ Azma feat. Planet Asia, Phil Da Agony, DJ LimeGreen "Let Me Show You"/ Braille feat. DJ Revolution "Feel It"/ DJ Limegreen feat. Styliztik Jones, Tabernacle MC'z, SK Soul King "I Ain't Playin Witchya"/ Hears Kra-Z feat. Jonezy "HIghs, Lows, UFO's"/ Benefit "So Sick"
LaDonna Adrian Gaines, R.I.P. 12/31/1948- 5/17/2012
The Chill Room, 5 May 2012 at 00:00 PST on killradio.org
128k, 130 minutes, decoding and recoding reality with Carlos Castaneda
I admit to admiring Castaneda, even though I know his Ph.D. in Anthropology was in fact fraudulent and even though he appears to have been a manipulative guru type. His sorceror's concepts of stopping the world and seeing beyond consensus reality are still valuable to me and have informed the art I have made, the art that has meant the most to me, and the way I perceive the world.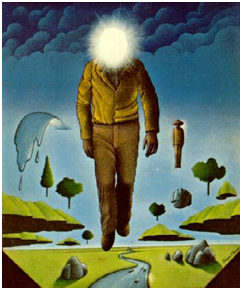 This Chill Room collage uses Castaneda's own words and concepts to present a dense and moving soundscape for you to negotiate -- as a warrior. It is demanding, but it is also full of controlled folly that will provide a sort of slap back echo on what a "sham man" means in our kaleidoscopically runaway mad world of today. Have fun.
The Chill Room is a collage and contains overlapping audio, including readings by your dj of the lessons of Don Juan from the first three books by Carlos Castaneda, along with two narrative excerpts from Peter Coyote reading The Teachings of Don Juan. Radio interview with Carlos Castaneda broadcast on KPFA Jan 30, 1969 (edited). Several prepared mini collages were also used herein.
Set list: Text 1 The Sorceror's Description / Gavin Bryars-Titanic (runs under first hour) / Electronics from Tony (collage) / Tindersticks-Frozen / The Doors-My Wild Love / Merzbow and Kappote Muziek-Continuum / Emiliana Torrini-White Rabbit / Suzanne Ciani-Lixiviation / unknown-undetachable feeling / stAllio-bust a Groove / Dennis Oppenheim-Broken Records Blues / Peter Coyote reading from The Teachings of Don Juan (2 excerpts) / Creedence Clearwater Revival-Ramble Tamble / Text 2 But Nothing Matters / Pink Floyd-Lucifer Sam (Traktor mix) / Brothomstates-Qtio / The Glove-Like an Animal / Randy Grief-The Rift in the Earth / Kraftwerk-Von Himmel Hoch / The Doors-Shaman's Blues / Carlos Castaneda on Don Juan / Rollins Band-Liar / That's wrong . . . This is right (collage) / The Who-See Me, Feel Me (7" varispeed turntable) / Castle of Quiet-Rise William Rise / Frizzi & Tucci-Theme from Zombie OST / Squarepusher-Dark Steering / Lou Christie-Two Faces Have I (acapella) / Barbara Harris-It Don't Worry Me (Nashville) / The Books-Be Good to Them Always / Don Ellis-Star Children / Alice Cooper-Levity Ball / Strings of Consciousness-Sleepwalker / Text 3 The Warrior's Way
With special thanks to my listeners, to Michael, Noel, Thomas, to Jeremy Bate and Greg Bishop, to the Bodhi Tree, to Tim Lucas, to Jack Bush. Correction: Due to a misreading of the date, I refer to the KPFA Castaneda interview taking place in 1967, when it was in fact from early 1969. My mistake! The first book (The Teachings of Don Juan: A Yaqui Way of Knowledge) was published in 1968. The second book (A Separate Reality) was published in 1971, and the third (Journey to Ixtlan) in 1972. The interview (with Theodore Roszak, though most of the questions have been edited out) took place before the second book was published. Comments about this program are requested!
The whole world's a savior, who could ever ask for more?
over 115 Chill Rooms available
The week's Roller Derby scores and schedule, and part one of a retrospective on "Bad Cop No Donut," most episodes of which are still available on Radio4All.net.
playlist for Truth is Bullshit episode #28 2/2/12
every Thursday 4-6pm PST on www.killradio.org
+ a live interview with Johnny O'Donnel & Eric Rennaker of the Western Canon Collective
http://thewesterncanon.tumblr.com/
1. Morrissey - please help the cause
2. Jan Davis - international love process
3. the Draytones - not alone
4. the Western Canon podcast 1912 edition
5. Irving Berlin - keep away from a fellow who owns an automobile
6. Harry MacDonough - where Iris eyes are smiling
7. Schoenberg - Madonna
8. the Abigails - Black Hell
9. Gabriel Hart & the 4th Wall - suffer somehow
10. Johnny O'Donnell - the ABC's of L.U.V.E.
11. Crystelles - life is stranger than fiction
12. John Carpenter - nothing is wasted
13. Judson McKinney - people grow up slow
14. the Cure - how beautiful you are
15. the Pogues - thousands are sailing
16. Pharoah Sanders - colors
17. Shark Egg Blues - nothing stays the same
18. PTV - in the nursery
19. Tears - co-star
20. Jail Weddings - I am fucking crazy
21. Tim Rose - long time man
KR Weekly News 18 October 2011
The news show for science and reason!
What we have here is this week's Weekly News in Review from dj bennett and the Killradio news team.
People keep asking of the Occupy Movement, "What do they want?" This program provides an answer, along with the news and with some reason.
With audio of Lawerence O'Donnell and Michael Moore about Occupy.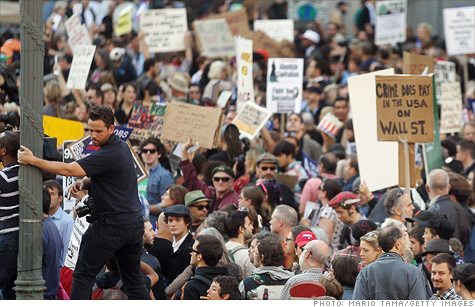 This broadcast follows FCC regulations for language.

If you listen to this news, consider sending me a comment by writing to chillroom@gmail.com.

The entire Bush Administration belongs in prison for their traitorous anti-Constitutional behavior.

Is it time for a commercial yet?
playlist for episode #9 of Truth is Bullshit 9/1/11
every Thursday 4-6 pm pst on www.killradio.org
1. David Allen Coe - If This Is Just a Game
2. Morrissey - the Public Image
3. Johnny O'Donnell - Eden Isle
4. Sally Timms - Dark Sun
5. Dave Berry - the Crying Game
6. Arlo Guthrie - Anytime
7. Almighty Do Me a Favor - City Life
8. Peg Leg Love - Red Horizon
9. Chet Baker - Everything Depends on You
10. Dogbowl - Ginger Can Can
11. Kris Krisofferson - Billy Dee
12. Dead Cinema - Mr. Popular
13. Reigning Sound - As Long
14. Pleasure Forever - Goodnight
15. Leonard Cohen - In My Secret Life
16. Jon & Vangelis - Friends of Mr. Cairo
17. Johnny O'Donnell - the Griffen Arrives Again
18. Johnny O'Donnell - the Inch Worm
19. Johnny O'Donnell - Wagon Wheels
20. Johnny O'Donnell - Tear Through the Climate
21. John Phillips - Yesterday I left the Earth
22. Speed - Talk to You
23. Nina Simone - I Wanna Little Sugar in My Bowl
24. Cowboy Junkies - Blue Moon Revisited
and a live performance and interview with Johnny O'Donnell