Radio Sendiddy 6/2/12 8pm PST 128kbs Stereo
In 2004 Tucker Booth's album "Tucker Booth For President" was released. Since then, there have been a number of albums and projects for Tucker, and now in 2012, we have the sequel to "Tucker Booth For President", Tucker's new album "Rez-Election". On this Send Dj BoB-E is joined in the KillRadio studio by Tucker Booth, and MikeGDammit (aka NeckTie), the producer behind Tucker's "Men With Beards" project. DJ BoB-E kicks off the show with a mix, and we then get into some talk with the guys before jumping into some music from "Rez-Election". DJ BoB-E then jumps into a short set, before we get back into some talk with Tucker & MikeG, while listening to some MikeG beats. We close out the show with some stuff from the Men With Beards project, and we get a call-in from Chris Hensley at LoCash magazine.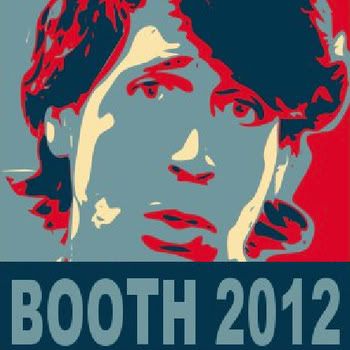 SETLIST:

SEND 1(DJ BoB-E):
Eric B. & Rakim "My Melody"/ Notorious BIG "Kick In The Door"/ Ice Cube "Gangsta Rap Made Me Do It"/ Ice-T "Colors"/ Jedi Mind Tricks "Death Messiah"/ Ghostface Killah feat. Trife Da God, Solomon Childs "Grew up Hard"/ Defari feat. Evidence "Los Angelinos"/ DJ LimeGreen feat. AKM of Cypha 7 "Sex, Drugs, Murder"/ WC "This Is Los Angeles"

SEND 2:
Music from Tucker Booth's album "Rez-Election"
"Rez-Election" feat. Kelly Grubbs/ "PaddyCake" feat. Huggie Brown/ "Bum Rap"/ "Not The One For Her"/ "The Two Towers" feat. Antonio/ "The Adventures Of Nickelbag" feat. Dirty Sanchez/ "Rez Outro" feat. Calc2

SEND 3 (DJ BoB-E):
Tucker Booth feat. Katja, DJ Crucial "What Goes Around"/ DJ Honda feat. De La Soul "Trouble In The Water"/ Ice Cube "You Know How We Do It"/ The Lost Boyz "Renee"/ DJ Jazzy Jeff feat. Baby Blak, Paul Yams "For Da Love Of Da Game"/ Afu-Ra "Whirlwind Thru Cities"/ The Beatnuts "Do You Believe"

SEND 4:
Music from Men With Beards
"Nature Boy" feat. News/ "Got Away"/ "The Chosen One" feat. Dusty Wallets/ "Gloomy Sunday" feat. Black Spade"/ "No Soul"

SEND 5 (Closure):
Tucker Booth feat. Christy Montana "Tucker Booth 4 President"