Secret Chiefs 3 - "The 4: Great Ishraqi Sun" show theme song
"The Owl in Daylight" from "Book Of Truth I - Book Of Horizons" cd (Web of Mimicry) http://www.discogs.com/Secret-Chiefs-3-Book-Of-Truth-I-Book-Of-Horizons/master/497047
Amps for Christ - "Scotland the Brave" from "Every Eleven Seconds" cd (5RC.com)
"The Medina of Sound" from the compilation Radio Morocco (Sublime Frequencies 007)

Igor Amokian live set (Timelapselabel.net)

The Cthulhus "Slipstream" "Poor Dirty Moon/Escarpment" from "Versus the Credibility Gap and/or the Sonic Doom" cd
Igor Amokian/Sectah Erah from cassette on Timelapselabel.net
Unknown Blind Street Musician (Thailand) "unknown" from "My Friend Rain" cd (Sublime Frequencies 059)
Bachir Attar with Elliot Sharp "El M'Dahi" from cd "In New York" (Enemy Records)
Sein Hing Ensemble (Myanmar) "Single Man with the Kids" from My Friend Rain" cd (Sublime Frequencies 059)

Toaster Music live performance

Hamlet Gonashvili "Orovela" from cd "Hamlet Gonashvili" (1995 JARO)
Sein Hing Ensemble (Myanmar) continued "Single Man with the Kids" from My Friend Rain" cd (Sublime Frequencies 059)
Tori Ensemble from Meyer Auditorium Concert Series podcast
Nequaquam Vacuum "The Night's Young Mandarin"
Aditi Tahiti "Srimad"
from cd "Post-Asiatic: Lost War Dream Music" (URCK Records)
Behzad from cassette "Myth"
Radio Sendiddy 2/16/13 8pm PST 128kbs Stereo
After a a brief hiatus due to DJ BoB-E being without a car due to an automobile accident, this Send marks the return of Radio Sendiddy back on a regular basis. Now rolling a Honda, DJ BoB-E makes his way back to the KiLLRadio studio on this one to meet up with co-host MassKonfusion for another OG SEND. MassKonfusion takes us in on this one with the first mix of the night, after which we check the inbox on the Radio Sendiddy hotline. We then get into some more music while DJ BoB-E sets up on the decks to ride out the rest of the show. Tune into Radio Sendiddy LIVE every Saturday night from 8pm-11pm PST on the world's most dangerous station, L.A.'s own www.killradio.org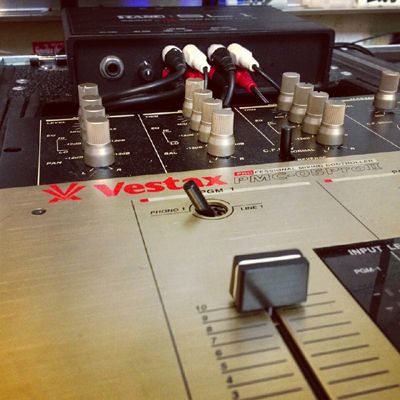 SETLIST:

SEND 1 (MassKonfusion In The Mix):
Redman "Time 4 Sum Aksion"/ LL COOL J "Mama Said Knock You Out"/ Public Enemy "Don't Believe The Hype"/ 7L & Esoteric "Public Execution"/ GZA "Publicity"/ A Tribe Called Quest "Sucka Nigga"/ Aceyalone "Rappers Rappers Rappers"/ Slum Village feat. Rapper Big Pooh & Vice "God Sent"/ Apathy "F**k You"/ Apollo Brown & Guilty Simpson "Reputation"/ Jay-Z "Where I'm From"/ Biz Markie "Check It Out"/ Grand Agent "Every Five Minutes"/ Common, Hi-Tek & Vinia Mojica "The Sun God"/ J-Dilla feat. Common "E=MC2"/ Swollen Members "RPM"/ Too $hort "Freaky Tales"/ Scarface "On My Block"/ Vinnie Paz "Cheesesteaks"/ Bumpy Knuckles "Stock In The Game"/ Gang Starr "Full Clip"/ Rapper Big Pooh "Friends"/ Ice Cube "Who Got The Camera?"/ Killah Priest "Ghetto Juzuz"/ Public Enemy "Shut "Em Down"/ Grand Puba "I Like It (I Wanna Be Where You Are)"/ 2Pac "Brenda's Got A Baby"

SEND 2:
Fat Joe "Take A Look At My Life"/ Ex-Vandalz "Industry Standard'/ 7L & Esoteric "Verbal Assault"/ Dres "Pardon Me While I Come Back"/ Beastie Boys "Intergalactic (Colleone/ Webb Remix)"/ Sci-Fi Stu feat. Remarkable Mayor & John Robinson "No Swag Needed"/ Azma & Paradox feat. Adept Noetik "Here We Go"/ Defari "Lock Shit Down"/ Mystik Journeymen "The Odyssey"/ Audio Two "I Don't Care"/ Boogie Down Productions feat. Freddie Fox "Ruff Ruff"

SEND 3 (DJ BoB-E In The Mix):
Benefit "So Sick"/ Main Source "Just Hangin' Out"/ Mr. Supreme feat. 3D "Any Last Words"/ Rakim "Flow Forever"/ Azma feat, Planet Asia, Phil The Agony & DJ LimeGreen "Let Me Show You"/ Kam "Still Got Love 4 'Um"/ Beat Bop Scholar feat. Craig G "Veteran Tactics"/ The Nonce "Who Falls Apart"/ Dilated Peoples "Ear Drums Pop (Remix)"/ Gang Starr "You Know My Steez"/ Immortal Techinique "Apocalypse"/ Ghostface Killah feat. Trife Da God & Solomon Childs "Grew Up Hard"/ The Game feat. Snoop Dogg & Xzibit "California Vacation"/ Mike Jones feat. Bun B & Snoop Dogg "My 6-4"/ The D.O.C. "Let The Bass Go"/ Rodney O & Joe Cooley "Everlasting Bass"/ NWA "Dopeman (Remix)"
Episode 13: Combined Elements

The second week of Graffiti Month got an extra burst of energy when Menez and his potna JRatMonster invaded the station like a two-man street mob. Of course that's exactly what Unseen Legion Radio was hoping for.True B-Boys held a meeting of the minds and love and skills were shown by all. DJ EARL-E started us with a special J-Dilla birthday dedication and that set the vibe for another great show. Highlights include plenty of stuff you never knew before, a slammin' freestyle session held down by our guests, call-ins from CRE8, MARK SEVEN, BIN GRIM and JUGGLA VEIN, and DJJD gave us an L.A. classic for his Song of the Week. Michael Jackson continuing his gripping storytime and of course DJ Earl-E kept us locked in the mix. All in a commercial free package, couresy of the good folks at Unseen Legion Radio. Where "The crates run deep, with an ear to the streets'" is more than just a catchphrase. Much love to ya.
Get Media (164 MB | 179:52 min)
Episode 12: A King Speaks

Unseen Legion Radio made it to a dozen shows with the official kickoff to Graffiti Month. Of course we gave it the royal treatment as the great King Cre8 graced us with his presence, an abundance of knowledge, wisdom and understanding. Our apologies for the abbreviated playlist, but on this night the background music was not the point. A King was in the building and over half the show was a high-level session with a master of his craft. Cre8 gave us history, technique, critique and humility. We spoke on all elements of hip-hop and the spontaneous knowledge that came up was mind-blowing. He even brought a dope CD of music with him and blessed us with a classic signed piece. DJ Earl-E brought plenty of heat to set the proper vibe. He also gave birthday big ups to Bob Marley with a set so nice it inspired the MCs to deliver a blazin' top-of-the-head session to close the show... listen to the killradio.org archives in the next few weeeks to catch the extended mix where we give you a few more verses. One love, y'all. Hope you enjoy it as much as we did.
Get Media (170 MB | 181:21 min)
Episode 11: Building in the Building

It was a meeting of the music and the minds on the final show of the first month of 2013 for Unseen Legion Radio. The great DJ A-Ski dropped by to bless the show with his amazing skills, humor, 0perspective and wealth of knowledge. His live mix set showed a master at work, seamlessly sliding from Soul to Hip-Hip and back again, cutting, mixing and blending the whole way. Our conversation showed A-Ski to be an Unseen kindred spirit with a deep-rooted love and a long history of making music. His imprint, Unique74 is doing big things and his new album, Change the Mood is available now. Michael Jackson also continued his storytime and DJ Earl-E laid down some great tracks to celebrate the birth of his daughter that same morning. Now that's what I call building. Thank you all for downloading. You're welcome for the music.
Get Media (160 MB | 175:38 min)
Episode 10: Unseen Unplugged

DJ Earl-E was without the use of his usual Macbook/Serrato setup tonight so he came straight from the crate to the plate right out of the gate tonight. Lots of great vinyl saw its turn in the rotation, including an all-ladies R&B set featuring our friend LAURNAE. Jacksonville, FL was in the house when my boy Quest Ion called in with his potna NoVeto. We played a song they did together, philosophized and then he blessed us with a spoken word piece over the phone. Juggla Vein rocked the DJ Earl-E produced In Your Eyes for DJJD's Song of the Week, Michael Jackson got very excited during his Storytime and our buddy Mike called in and gave us an impromptu ULR drop right over the phone from London! Big up Mike!!! Listen for a piece of that phone call in a future Unseen Legion Radio promo spot. And until then, listen to another great episode of Unseen Legion Radio.

Get Media (165 MB | 180:35 min)