DMR 04 18 13 playlist

Secret Chiefs 3 "The 4 (The Great Israqi Sun)" "The 3" (show theme song) from the cd "Book of Horizons" (Web of Mimicry)

live recording and interview excerpt of Arrington De Dionyso and his band Malaikat Dan Singha live at Lot 1, Los Angeles, 04.15.13

live recording of Array Orchestra (Bill Wesley and Dylan Brown) 04.13.13

live set and interview with Vaginals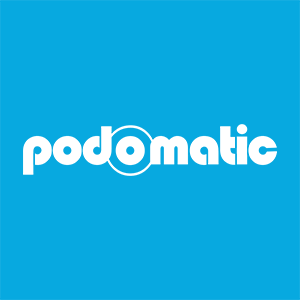 More kickass rock 'n roll this weekend, plus a tribute to Billie Holiday for her birthday.
Show 43 set list
01 - Billie Holiday 1958 Monterey Jazz Festival - Ain't Nobody's Business If I Do - Willow Weep For Me - When Your Love Has Gone - God Bless the Child.mp3
02 - Little Feat - Winterland, SF, CA - 1976-02-14 - Fat Man in the Bathtub.mp3
03 - Little Feat - Beacon Theatre, NYC - 2005-04-15 - Let It Roll.mp3
04 - Bob Seger & The Silver Bullet Band - Live Bullet, Cobo Hall, Detroit - 1975-08-04 - Nutbush City Limits.mp3
05 - Bob Seger & The Silver Bullet Band - Live Bullet, Cobo Hall, Detroit - 1975-08-04 - Katmandu.mp3
06 - Bruce Springsteen - Towson State, MD - 77-03-13 - Jungleland.mp3
07 - Dire Straits - Shouwburg, Rotterdam, Holland, October 19, 1978 - Sultans of Swing.mp3
08 - Stevie Ray Vaughan & Double Trouble - Carnegie Hall, NY - 1984-10-04 - Cold Shot.mp3
09 - Chris Isaak - Fillmore, SF - 2010 - Baby Did a Bad Bad Thing.mp3
10 - Led Zeppelin - BBC Sessions - 1969-03-03 - Dazed and Confused.mp3
11 - Mark Knopfler - Stadtpark, Hamburg, Germany - 1996-06-08 - Calling Elvis.mp3
12 - Steve Winwood - Paris - 2010-07-10 - Dirty City.mp3
13 - U2 - Stadio Olimpico, Rome, Italy - 2010-10-08 - Beautiful Day.mp3
14 - Pink Floyd - A Family Affair, Three Rivers Stadium, Pittsburg, PA - 1994-05-31 - What Do You Want From Me.mp3
15 - The Who - Royal Albert Hall, London - 2000-02-08 - Who Are You.mp3
16 - The Charlie Daniels Band - 2001 - Freebird.mp3
20 - David Gilmour - Gdansk Shipyard, Gdansk, Poland - 2006-08-26 - Find The Cost Of Freedom.mp3
Podcast for this show available at http://www.radio4all.net/index.php/program/67802

or

http://www.radio4all.net/index.php/contributor/4614
Bike Sport Radio
is every other week at noon on Mondays on Killradio.org
Program from April 15, 2013

Featuring De Flees Huis Ronde Road Race promoter Sam Ames of SamBarns productions, masters race winner Gary Shuey
Product review on Vee Rubber with Robert Sandoval, US Cup West standings, Santa Cruz Classic Crit results, Cyclovets Spring Crit results race sounds and results from De Flees Huis Ronde road race in Bakersfield April14
Radio Sendiddy 3/23/13 9pm PST 128kbs Stereo
You know how we do it, another OG Send for yo' ears. On this Saturday morning DJ BoB-E was forced to open shop at Wing Stop on some rare day shift shit and had his cook for the day pull a no-call no-show, forcing DJ BoB-E to go in hard on the deep fryers. After finally making it up to the KiLLRadio Studio after some heavy action at Wing Stop, we kick things off with a little intro music and talk, followed up with an extended mix from MassKonfusion. DJ BoB-E takes over the controls to close out the night. Tune into Radio Sendiddy LIVE every Saturday night from 8pm-12am PST on the world's most dangerous station, L.A.'s own www.killradio.org
SETLIST:

SEND 1 (Intro):
Jay Dee "F*ck The Police"/ Geology feat. Talib Kweli & Sadat X "Communicate"
Intro Talk w/ DJ BoB-E & MassKonfusion
The WhoDats "Junkyard"/ KRS-One feat. Buckshot, Cam'Ron, Keith Murray, Killah Priest, Prodigy, Redman, Run, Vigilante "5 Boroughs"/ Bad Company "D.O.A. (Slip Just Once)"/ Bambu feat. Sick Jacken "The Eshit"

SEND 2 (MassKonfusion In The MIx):
Scene I-
Bill O'Riley "The Haters Goin' Hate"/ Kwame "The Rhythm"/ Gang Starr "The ? Remainz"/ Nice And Smooth "Funky For You"/ The Lords Of The Underground "Chief Rocka"/ Brand Nubian "Punks Jump Up TO Get Beat Down"/ The Pharcyde "Passin' Me By"/ Heavy D & The Boyz "You Can't See What I Can See"/ Pete Rock & CL Smooth "They Reminisce Over You (T.R.O.Y.)"/ Das EFX "They Want EFX"/ Too $hort "Paystyle"/ Channel Live feat. KRS-One "Mad Izm"/ Poor Righteous Teachers "Shakiyala (JRH)"/ Just-Ice & KRS-One "Going Way Back"/ Jay-Z "Lucifer"/ OutKast "Ms. Jackson"/ Dr. Dre "The Next Episode"/ EPMD "Strictly Business"/ Raekwon feat. FaShawn "Real Niggaz"

-BREAK-

Scene II-
Showbiz & A.G. "Show & A"/ 50 Cent "In Da Club"/ A Tribe Called Quest "Steve Biko (Stir It Up)"/ Aceyalone "Rapper Rappers Rappers"/ Craig Mack "Get Down"/ Ludacris "Get Back"/ Beastie Boys "Shadrach"/ Big Daddy Kane "Ain't No Half Steppin' "/ Dilated Peoples "Back Again"/ 7L & Esoteric "Public Execution"/ 8-bza "Radio Sendiddy Drop"/ 9th Wonder & Buckshot "I Don't Know Why"/ A Tribe Called Quest "Stressed Out"/ A Tribe Called Quest "Sucka Nigga"

SEND 2.5 (Transition):
The Beatnuts "We Got The Funk"/ A$AP Rocky "Purple Swag"/ Above The Law "Murder Rap"

SEND 3 (DJ BoB-E In The Mix):
Yung Joc "A Couple Grand"/ DJ Khaled feat. Pitbull, Rick Ross, Trick Daddy "Born N Raised"/ Kool Keith "The Girls Don't Like The Job"/ Ice Cube "Today Was A Good Day"/ Rocky Rivera feat. Otayo Dubb "Beautiful Struggle"/ Lord Finesse feat. Sadat X & Large Professor & Grand Puba "Actual Facts"/ Luniz feat. Shock G "We Got More"/ Scarface "Hand Of The Dead Body"/ Gravediggaz "1-800-Suicide"/ Organized Konfusion "Bring It On"/ Main Source "Just Hangin' Out"/ Gang Starr "New York Niggaz"/ Mr. Supreme feat. 3D "Any Last Words?"/ Fatgums X Bambu "Strapped (Fatgums Remix)"/ 2Pac "Pour Out A Little Liquor"/ Funkdoobiest "I'm Shitten On 'Em"/ Too $hort "Life Is...Too $hort"
The Chill Room, 29 March 2013 at 10:00pm PST on killradio.org
192k, 130 minutes, an environmental trip with the Firesign Theatre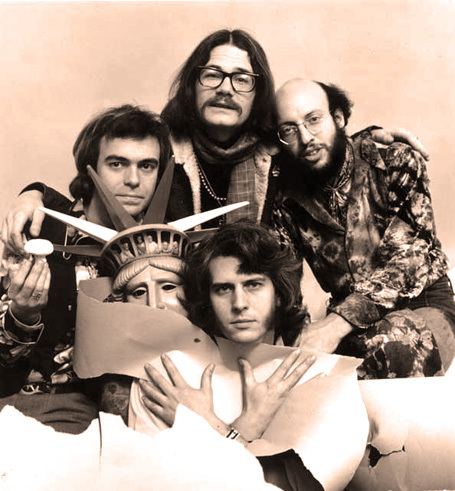 I admit up front that this is a very dense, verbal show. What the Firesign Theatre did with humor and imagination had a profound effect on my thinking and writing. What I wanted to do tonight was take what is a little known work by the group, their final Columbia lp, In the Next World You're on Your Own, and create a conceptual context for a lingering listen, using earlier materials to set the stage (and provide overlapping connections). That context is a form of psychedelia. But this trip goes beyond humor. It's social comment, American history, a future of Cops-like tv shows, insane game shows, a baseball game, the Academy Awards, and media terrorism. The phrase "Eat flaming death, fascist media pigs!" comes from here. Be part of the future, and listen closely.
Set list (overlapping and somewhat incomplete): Firesign Theatre (FST) recordings from 1968 to 1976, in collage. FST-Temporarily Humboldt County / Nurse With Wound-Echo Poeme Sequence No. 2 / Gil Melle-The Andromeda Strain / Led Zeppelin-D'yer Ma'ker / FST-Station Break (45 from 1969) / BBC Dreams Doc (Delia Derbyshire)-Seas / Patsy Cline-You Made Me Love You / Wax Tailor-Que Sera Sera / FST-Le Trente-Huit Cunegonde / Die Trip Computer Die-The Iron Dream / Camouflage Danse-Mad Love (excerpt) / Pink Floyd-Chapter 24 (mono mix) / David Essex-Rock On (7" at 33rpm) / Grindhouse-Zombie Attack (March 1985 performance at Pyramid Club NYC, written and directed by your dj) / FST-Ralph Spoilsport Yes I Will Yes / 4 Tops-Bernadette / Bill Withers-Use Me / Loo & Placido-Safari Love / ToTom-Make It in the Morning / FST-Police Street / SRC-In the Hall of the Mountain King / Van Dyke Parks-Come to the Sunshine / Traktor Carpenters / FST-We've Lost Our Big Kabloona
With special thanks to Greg Bishop, Mark Dolnick, Rich Garibaldi, the Firesign itself, my live listeners, and to killradio and radio4all.net. The Vietnam War has been over for 40 years tonight. Comments hoped for. It's terrific to hear you laugh. Photo (clockwise from top): David Ossman, Peter Bergman, Phil Austin, Philip Proctor.
Change returns success, going and coming without error. Action brings good fortune. Sunset, sunrise.
DMR 03 28 13 playlist
Secret Chiefs 3 "The 4 (Great Ishraqi Sun)" (show theme song) from the cd "Book of Horizons" (Web of Mimicry)
Microscopium Oo "Oud of Sync" from the cd "LAX>KIX" (microscopiumoo.com)
Yuval Ron "Nava"and "Betrayal"from the cd "One"
Zak Riles (Grails) "Sand/Silk Road Origian"
23 Skidoo "" from the cd "Urban Gamelan"
Kecapi Suling (Indonesia) "Bubuka" from the cd Secret World vol. 2 (Amiata Records)
various "Radio Fes" from the cd "Radio Morocco"
Group Doueh "Beatte Harab" from the cd "Treeg Salaam" (Sublime Frequencies)
Prince No Deserto Vermelho "Akt" from the cd "Nao Wave"
Track 6 from the cd "Discover Indonesia"
Hayvanlar Alemi "Bahar Patlatan" and "Welcome To Sunny Australia" from the cd Gurana Superpower (Sublime Frequencies)
Six Organs of Admittance "Torn by Wolves" "Black Wall" from the cd "The Sun Awakens" (Drag City)
Hayvanlar Alemi "Hayalgücü Spor Kulübü" from the cd Gurana Superpower (Sublime Frequencies)"Hayalgücü Spor Kulübü"
The Swords of Fatima live set and interview (www.theswordsoffatima.com)
Group Doueh "Aziza" from the cd "Zayna Jumma" (Sublime Frequencies)
Hayvanlar Alemi "Gurana Superpower" from the cd Gurana Superpower (Sublime Frequencies)
Six Organs of Admittance "Lisbon""School of the Flower"from the cd "School of the Flower" (Drag City)
Lichens "M St R Ng W Tchcr Ft L V Ng N Sp R T" from the cd "Omns"
Six Organs of Admittance "Saint Cloud"from the cd "School of the Flower" (Drag City)
Alvarius B "Like That Madri Girl" from the cd "Baroque Primitiva" (Abduction)
Six Organs of Admittance "Home"from the cd "School of the Flower" (Drag City)
Third Ear Band "Water"from cd "Third Ear Band"
Catastrophic Mermaids on Parade "Higher Energy Transference of Lave Coated Monks on the Moon" from the cd "Post-Asiatic: Lost War Dream Music" (URCK Records)