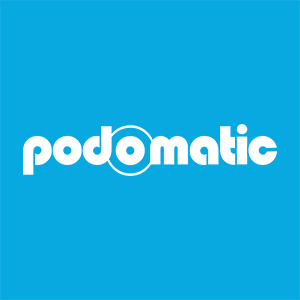 Welcome to "At The Show" number 9 with your host Bob.
This show features songs of love, from the good to the not so good, from the sweet to the sublime.
Show 9 Setlist

01 - Dire Straits - St. Jacob Stadium, Basel, Switzerland - 1992-06-28 - Romeo & Juliet 10:00m
02 - Bruce Springsteen - Gothenburg, Sweden - Midsummer Second Night - 2003-06-22 - She's The One 5:33m
03 - Fleetwood Mac - The Dance - You Make Loving Fun 3:49m
04 - Bob Dylan - Boston Garden, Boston, MA - 1975-11-21 - Tangled Up in Blue 4:43m
05 - New Riders of the Purple Sage - Capitol Theater, Port Chester, NY - 1971-02-18 - Portland Woman 5:38m
06 - New Riders of the Purple Sage - SUNY, Stony Brook, NY - 1970-10-30 - Louisiana Lady 3:58m
07 - Bonnie Raitt & Jackson Browne - Angel From Montgomery 7:19m
08 - Little Feat - Orpheum Theater, Boston, MA - 1975-10-31 - One Love Stand 4:33m
09 - Little Feat - Orpheum Theater, Boston, MA - 1975-10-31 - Romance Dance 5:05m
10 - Roxy Music – 2001-10-02 - Love Is The Drug 3:49m
11 - Leonard Cohen - O2 Arena, London – 2008-07-17 - Ain't No Cure for Love 5:06m
12 - Leonard Cohen - O2 Arena, London – 2008-07-17 - I'm Your Man 5:41m
13 - Janis Joplin - Winterland, SF - 1968 - I Need A Man To Love 5:47m
14 - Janis Joplin - Amsterdam - 1969 - Piece Of My Heart 6:41m
15 - Norah Jones - St Germain, France - 2002-05-22 - Come Away With Me 4:07m
16 - Norah Jones - St Germain, France - 2002-05-22 - Hallelujah, I Love Him So 4:19m
17 - David Crosby - Rockefeller's, Dallas, TX - 1987-04-18 - Triad 4:26m
18 - Fairport Convention - Amazing Grace Tour, Evanston, IL - 1975-09-05 - Tam Lin 7:53m
19 - The Byrds - Boston Tea Party - 1969-02-22 - Long Black Veil 7:53m
20 - Derek And The Dominos - Fillmore Double Night, NYC - 1970-10-23,24 - Have You Ever Loved a Woman 7:53m
21 - Bonnie Raitt & Bruce Hornsby - I Can't Make You Love Me 7:53m
22 - Jackson Browne - Adler Theater, Davenport, Iowa - 2003-11-09 - Rosie 7:53m
23 - U2 - Royal Dublin Society Showgrounds - 1993-08-28 - One & Unchained Melody 7:53m
24 - Poco - Kind Woman 7:53m
25 – Crosby, Stills & Nash - Find The Cost Of Freedom 1:48m
Podcast for this show available at http://www.radio4all.net/index.php/program/61955

or

http://www.radio4all.net/index.php/contributor/4614

http://attheshow.podomatic.com
Well, love, hate, lust and melancholy....
Started out with some circus music, and then we went into Diddy Wah Diddy, by Captain Beefheart, and then Why Can't I Touch It, by The Buzzcocks, then, Angel From Montgomery, done by Bonnie Raitt and John Prine. Next up, What Do You Do For Money, Honey, by ACDC, and Kisses Sweeter Than Wine, done by Pete Seeger. Brian Tracy is not a musician, but I played a cut from him, Manage Your Time Well.
GG Allin contributed I Hate People, I'm pretty sure he did. Then, Glen Miller does Is You Is Or Is You Ain't My Baby?, followed by Gil Scott Heron doing Home is Where The Hatred Is. Golden Earring does Who Do You Love?, and then George Thorogood does the same song, for comparison. Love Is A Many Splendored Thing, so sings Englebert Humperdink. Johnny Winter tries Walkin By Myself, this song is a personal theme in my life...Jackie Gleason does A Pretty Girl Is Like A Melody, he used to be a bandleader.
Gogol Bordello presents Think Locally, Fuck Globally, and then there is a short Hank Williams family set; H.W. Sr. does You Win Again and Hey, Good Lookin', H.W. Jr. does How's My Ex Treating You?, and back to Sr. for Be Careful of the Stones That You Throw. The Henry Rollins Band plays Liar, a perfect description of my ex girlfriend; listen carefully...Howlin Wolf plays You'll Be Mine, followed by an Iggy Pop set, Never Met a Girl Like You Before, I Wanna Be Your Dog, and Moonlight Lady.
Next up, Iron Maiden, with The Thin Line Between Love and Hate, then a mashup, between James Brown and Prince, Sexy Kiss Machine; The Red Devils, Devil Woman, then, I read a short essay about being alone--then, Alias Dave, from WKND Takes a Break, with the Ming Lee Remix, Monty Python, The Galaxy Song, Whole Lotta Love, done by Jamiroquai, Somebody To Love, Jefferson Airplane, Jimmy Cliff and Erikah Badu, No Woman No Cry, and the original Jimmy Rodgers, Walkin' By Myself.
Whiew!! Chain of Fools, by Joe Cocker, Joe Jackson, with his take on Is You Is or Is You Ain't My Baby?, John Lee Hooker, Whiskey and Wimmen, and John Lennon, Instant Karma. Ain't Got You, by John Mayall, and Yes, I Guess They Oughta Name a Drink After You, John Prine. Kid Rock is Cold and Empty, but The Kingston Trio are doing The Merry Minuet. Led Zeppelin add--Black Dog, and You Shook Me, Leon Russel asks If I Were a Carpenter...? Little Walter admits Everybody Needs Somebody, the Mentors sing about a White Trash Woman. Monty Python wants you to Sit on My Face, but Motorhead says Remember Me, I'm Gone. Mott the Hoople is Once Bitten, Twice Shy, and Otis Redding says there Ain't No Sunshine When She's Gone. Paul Butterfield is, you guessed it, Walkin' By Myself, but Peggy Lee says I Love Being Here With You, Quicksilver Messenger Svc asks Who Do You Love?, and Rage Against The Machine wants A Bullet In The Head. Hmmmmm...
Right Said Fred, I Love You But I Don't Like You, and Robin Ford and Jimmy Whitherspoon, once again Walkin' By Myself. Rusty Warren, Bounce Your Boobies, and I Wish I Could Shimmy Like My Sister Kate, Screamin' Jay Hawkins, I Put a Spell On You, The Sex Pistols, I Did You No Wrong, Skeeter Davis, Why Does The Sun Go On Shining?, Southern Culture On The Skids, Just How Lonely Can Lonely Be? and Fear, Honor and Obey. Yow. Psycho....They tell me that most podcast shows are forty minutes long...this one's over four hours of listening enjoyment. Do you have any idea how many songs are up there? This is the world's record mix tape, just like last week's show!!
Last weeks' show was all animal songs, and I still had a lot more, so once again, this entire show is devoted to songs with animals in them. Well, except for the theme music:
Perry Mason theme, by Those Darn Accordions! Then, The Stones do Monkey Man, followed by The Sensational Alex Harvey band, doing Shark's Teeth, and Snakebite. ZZ Top contributed Tube Snake Boogie, Then, The Milk Cow Blues, as done by -----?.Then, I found Mack The Knife, done in German by Uta Lemper, and then it's Hey hey We're the Monkees, followed by a spoken word piece, done by Tom Waits, about a dog treat.
This next set started with Wild horses, acoustic, by The Stones, The Hollywood argyles did Alley Oop, then, You Drive Me Ape (You Big Gorilla), by the Dickies. The Cramps did Creature From the Black Leather Lagoon, and then T'h Legendary Shack Shakes did Monkey on the Doghouse. Tenacious D discussed Sasquatch, and then we hear Porky Pig swearing.
Sonny Terry played One Monkey Don't Stop the Show, and then The Fendermen did the original Mule Skinner Blues.
part three of three;

Starts with The Kinks, Milk Cow Blues, an old one. Then, Kid Rock and Hank Williams, Jr. do Cadillac Pussy, and John Lennon follows with Cold Turkey. Jello Biafra and Mojo Nixon do Buy My Snake Oil, and then Jackyl doing She Loves My Cock (?), now, is that really an animal song? Jimi Hendrix does Little Wing, from a little bird, I assume, and then Green Jelly does Kill The Wabbit. Frank Zappa does an instrumental called It Must Be A Camel, then, two by Fats Waller, You're Not The Only Oyster in the Stew, and Hog Maw Stomp, then Elvis Presley attempts having his way with Milk Cow Blues Boogie, like Elvis knows how to boogie. Aerosmith does Walking the Dog, and DJ Shadow does Mongrel Meets His Maker, followed by The Dixie Dregs, another instrumental called Bloodsucking Leeches. How pleasant!
Louie Prima does I Wanna Walk Like You, and then we all break for the Chicken Dance. Couldn't help following that with the Dead Kennedys' Chickenshit Conformist Like Your Parents (well, are you?)
Wrapped it up with Canned Heat, catfish Blues, and The Buzzcocks doing Homosapien. Equal time for humans!!
Part Two of the all animal song show, extended from last week--
Rufus Thomas, Can Your Monkey Do The Dog? Rory Gallagher, Bullfrog Blues, and again by Canned Heat. Rolf Harris did Never Smile at a Crocodile, and then Survivor (who the hell are they?) Oh, did Eye of the Tiger. Rockapella did the Pink Panther theme, then Ray Stevens, Dead Skunk in the Middle of the Road. Rage Against the Machine did Guerilla Radio (I know, only remotely animal), and PJ Harvey bust in with Snake, The Plazmatics did In Your Monkey Suit (more monkeys!),and also A Pig is a Pig. Then this punk polka band, Polkacide did the Weiner Dog Polka, for your interpretation., and The Pogues did a nice instrumental named Wild Cats of Kilkenny.
Randy Newman did Big Hat, No Cattle, then Rockapella again, The Lion Sleeps Tonight. I brought PJ Harvey back for Big Fish, Little Fish. Peggy Lee has her version of The Alley Cat Song, and then Ozzy did War Pigs, and Shock The Monkey. It's a bad day for monkeys! So, Lena Lovich and Nina Hagen responded with Don't Kill The Animals. Nina also did a little German piece, very short, called Fish Im Wasser. Memphis Slim and Canned Heat did Black Cat Cross My Trail, and Nick Cave and the Bad Seeds contributed Crow Jane. Marty Robbins did an old one called The Great Speckled Bird, and a more contemporary Manic Hispanic did Brand New Impala. I know, I know, it's a car song, for a car named after an animal, alright? Lena Lovich does Bird Song, and Laurie Anderson did Sharkey's Day, and another called Monkey's Paw. Korn wrapped this episode up with Freak On A Leash, and you can guess what animal that is.

I forgot to end the recording, and this is over two hours long, sorry!
Every song, this entire show, is about an animal. Well, excpet for the accordion song starting this episode: Crazy Accordion, by Joey Miskulin. Then, Wild Dogs, by Hank Williams, Jr., then, Cat Scratch Fever, as done by Hayseed Dixie. Tiger Rag medly, by the Harmonicats, and The One Eyed Trouser Snake Boogie, by Humble Pie.

ChumbaWamba did Bad Dog, and Southern Culture on the Skids did 8 pc. Box, and also Camel Walk. Iggy did I Just Wanna Be Your Dog, live version. James Cotton did Chicken Head, and The Spider and the Fly.

Then, that static was me trying to play Weasels Ripped My Flesh, but I played Zomby Woof, and a good part of Mud Shark, by Frank Zappa. I accidentally double clicked on The Black Horse and the Cherry Tree, by K.T.Tunstall. I could use a good board operator! Especially if she's cute!
Anyway, The Cat Came Back, as done by Garrison Keillor, and then The Snake Song, Charlie Musselwhite. Alley Cat, as done by Chet Atkins, and Dixie Chicken, by Little Feat, with Bonnioe Raitt.

Stay tuned for Volume two!