The Chill Room, 25 May 2012, 11pm PST on killradio.org
128k, 2 hours, the story of Blood on the Tracks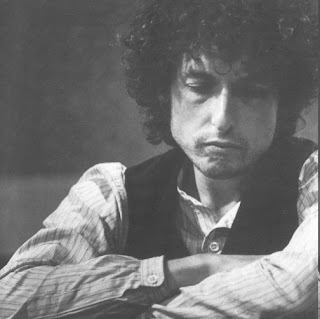 With Blood on the Tracks Bob Dylan could no longer be identified solely as a figure from the 1960s. The album is so well done that if it had been his first album and the 60s material did not exist, he would still be considered the major rock songwriter of the 20th Century. It is the album in which he became a conscious artist, and it has been the standard by which all of his career has been measured. It is a series of songs about examining the past in order to move forward, with the immediate goal of reaching out to his wife Sara, with whom he had become estranged. In 1974, after his comeback U.S. tour -- which had been such a financial but not personal success -- Dylan decided to concentrate on his painting and began studying with 73-year-old teacher Norman Raeben.
Bob Dylan on Norman Raeben (from interviews in 1977-78): "He didn't teach you how to paint so much. He didn't teach you to draw. He didn't teach you any of these things. He taught you [about] putting your head and your mind and your eye together. ... He looked into you and told you what you were. ... If you were interested in coming out of that, you could stay there and force yourself to come out of it. You, yourself, did all the work. ... My mind and my hand and my eye were not connected up. I had a lot of fantasy dreams. ... It wasn't art or painting. It was a course in something else. ... After that I wrote Blood on the Tracks ... everybody agrees that was pretty different. ... There's a code in the lyrics. ... You've got yesterday, today and tomorrow all in the same room."
Set list (all songs written and performed by Bob Dylan including alternates from the album test pressing, outtakes, and tracks from the official album): NYC Sessions September 1974: Tangled Up in Blue / If You See Her, Say Hello / Call Letter Blues / You're Gonna Make Me Lonesome When You Go / Shelter from the Storm (Take 1 and Take 5) / Simple Twist of Fate / Buckets of Rain / Meet Me in the Morning / Idiot Wind (with organ overdub) / You're a Big Girl Now (with organ and pedal steel overdubs) / Up to Me / Minneapolis Sessions December 1974: Idiot Wind / Tangled Up in Blue / Lily Rosemary and the Jack of Hearts / If You See Her, Say Hello
This program is presented for educational purposes. Congrats and honors to Mr. Dylan as the recipient of the Medal of Freedom. Special thanks to my live listeners, to Clinton Heylin and Paul Williams, to killradio and radio4all.net, to Bob Bernstein, to Bernie Camp. Comments requested.
This show is dedicated to Lauren and to Jason and Sarah.
Now the bonds are broken but they can be retied by one more journey to the woods and the holes where spirits hide. It's a never ending battle for a peace that's always torn. Come in, she said, I'll give you shelter from the storm.